Training Courses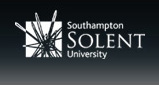 Scaled ship handling courses

Warsash Maritime Academy
Sandwiched between the Queens Diamond Jubilee celebrations and the IMPA 2012 Congress, London hosted the 2012 Olympic games. As well as attracting visitors from around the globe, the event also witnessed the London docks full of shipping on a scale not seen since the 1960's. Being one of the most senior pilots meant that your editor was able to pilot the Danish Royal Yacht, Dannebrog on both its inward and outward voyages. Built in 1932, Dannebrog, in my opinion is the most beautiful motor yacht in the World and it was both a pleasure and honour to pilot this vessel.
Although outside my district I stayed on the ship for the passage up to the West India Dock under the conduct of river pilot, Dick Malone.
My work wasn't actually complete because I was invited to dine in the officers' mess and judge the quality of fish & chips that the chef had prepared for the London arrival. Verdict: Fish perfect but chips not quite crisp enough. Life can be tough at times!
Octopus
Other pilots got to handle some modern mega-yachts and River pilot, Dave Hocking (pictured above), had the onerous task of piloting Paul Allen's Octopus. To quote his experience, "it was like piloting something out of James Bond with its own mini-sub on board. Very manoeuvrable with twin becker rudders, bow and stern thrust and DP, which we initially used backing into the Dock. The mode it was in didn't quite cope with the tide across the entrance so we did it 'manually' in the end. She was quite beamy but went in a treat, the aim being not to 'dirty' the spotlessly clean fenders!"
Following her departure from London, Paul Allen sent the vessel at his own expense on a mission to recover the bell from HMS Hood, using the ship's own equipment. Unfortunately the recovery had to be postponed due to bad weather but the recovery is deemed achievable by the vessel and another attempt will be made next year and it's hoped that the bell will be recovered in time to be put on display for a new exhibition planned for 2014 at the historic dockyard in Portsmouth.
West India Docks
Some older readers will probably have visited the West India Docks during their time at sea and so will be interested to see how they look today. The only place recognisable is the old Gun inn at the entrance (below). It still looks the same but, being now a trendy "Gastropub", the clientele are definitely more upmarket!
Leave a Reply