Training Courses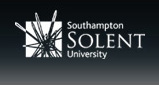 Scaled ship handling courses

Warsash Maritime Academy
David is a highly experienced pilot, and Master Mariner who has been an integral part of The Port of Falmouth for over 65 years.
He joined The Blue Star Line in 1968 and Trinity House as a Falmouth Pilot in 1979. He was a member of the RNLI lifeboat crew by the age of 18 and in 1985 was awarded their Vellum Service Certificate for the service to the St Simeon. He then went on to serve as the Deputy Launching Authority. He is the last of the Trinity House Pilots in Falmouth and has clocked up a record breaking service in excess of 34 years. During this time he has safely piloted some 13,000 ships in and out of the port, ranging from Oil Rigs to Submarines, ULCCs to Cruise Liners and Tugs to Square Riggers. He has also sat on all the main safety and operational committees in the port.
Throughout his career, David has been a great advocate of shipping and Falmouth and has worked hard to raise the profile of the port. He is a regular shipping reporter on BBC Radio Cornwall and has his own weekly shipping page in the Falmouth Packet. Samples of his vast photographic archive of the port often feature in the international shipping press. In particular he has highlighted the strategic and commercial importance of Falmouth and campaigned tirelessly to improve our ports' facilities, procedures and competitiveness. He backs this up with frequent talks and lectures at appropriate venues throughout the year, the National Maritime Museum being a particular favourite.
His love of local and maritime history is evidenced by his enthusiasm and support for the Cornish Pilot Gig racing organisations; indeed he was recently instrumental in raising a significant sum towards the construction of a new gig for Falmouth named "Black Rock". Furthermore he has written 2 books namely "Dodman to Black Head" and "Sailing Ship to Super Liner". The proceeds from the latter book all go to the Missions to Seafarers, an organisation he has supported from the start. Indeed he often accompanies The Missions' Padres and volunteers on ship visits, and has a strong empathy with the ships' crews. A past chairman of the Falmouth Pilots Partnership, he has put this wealth of knowledge to use in mentoring younger pilots and actively developing the Falmouth Pilot Training Scheme.
David now lives in Mawnan Smith near Falmouth (overlooking Falmouth Bay) with his wife Gilly and a menagerie of cats, dogs, horses, Shetland ponies and chickens.
Jason Willis-Richards
2 Responses to "Retirement: David Barnicoat"
Leave a Reply