Training Courses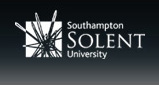 Scaled ship handling courses

Warsash Maritime Academy
Welcome to THE PILOT,
the magazine of the United Kingdom Maritime Pilots' Association (UKMPA)
www.ukmpa.org
Magazine Editor: Mike Robarts
Website Editor: John Clandillon-Baker FNI (JCB)
******************
11th December 2019
 The pdf copy of issue 327 has now been  uploaded onto the "back issues" section and the articles will be added to the relevant sections of this site during the next few weeks.  JCB
***************
 HIGH SPEED PILOTAGE PASSAGES!
Houston pilot Louis Vest has taken some time lapse photo sequences navigating  in the upper reaches ofthe Houston Ship Canal. Enjoy them at the following links:
http://gcaptain.com/maritime/blog/running-the-houston-ship-channel-at-night/
The last page also has a link to a transit of the Panama Canal in 75 seconds.
***********
*****************************************
The content of this website is freely available for research but if you wish to reproduce any articles or features, please contact the editor.
The views and opinions expressed in the articles are those of the authors and do not necessarily represent those of the UKMPA. Likewise the interpretations of incident reports represent the author's viewpoint and readers should therefore also refer to the official reports via the embedded links.
John Clandillon-Baker FNI : Website editor