Training Courses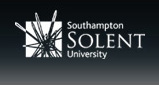 Scaled ship handling courses

Warsash Maritime Academy
PDF copies of issues 329 & 330 will be added once the media upload bug is fixed!!
Chairman's Report: Mike Morriis
Technical & Training Committee : Nick Lee
Backpacks, To wear or not to wear: Kevin Valance
Fox Rescue! Every life is precious: John Benson
Plymouth Merchant navy Monument: Julian Parkin
Pilots' Golf 2019: Malcolm Watts
Shared mental Model and the use of PPU's: Steve Banks
Response to the article 'The Pros & Cons of the Con – Time to call a Truce'" Geoff Topp (Retd pilot.
Sophisticated simulators contribute to safe navigation: Dr. Mark McBride, HR Wallingford
Mariner Mentoring: Chris Bordas
Chairman's Report: Mike Morris
The pros & Cons of the Con: William Hargreaves ( Southampton Pilot)
Report: 53rd General Meeting & Conference: James Foster.
Pilots' Golf: Malcolm Watts
APPMPG Brief: Mike Robarts
Pilot Ladder Accident: AghaUmar Habib (Sohar Pilot)
Defective Passage Plan: Christian Dwyer & SophieHenniker-Major
Book Review: Tug Use In Port: Henk Hensen (JCB)
Chairman's report: John Pearn
Pilot transfer & personal Locator Beacons: Nick Lee
3 Cunard Queens Event @ Southampton: Noel Beckett
Compliant Pilot Ladder lengths: Kevin Valance
Preston Docks: Mike Robarts
Non Routine Pilot Acts: Mike Robarts
PPU Advantages: Julian Parkin
Obituaries: Harry Hignett, Robert Anderson, Tom Watson
Commendation: Falmouth Pilot Tristan Gurd
Chairman's report: John Pearn
"I've got a nice job for you" Martin James
Pilot Embarkation platforms: Kevin Valance
Cruise ship Season: Lindsey Wigmore
2018 IMPA Congress Senegal Peter Lightfoot
AI Situational Awareness System: Amelia Smith
APPMPG Update: Hywel Pugh
Obituary: David White 1945 – 2018
Obituary Donald Howard
UKMPA member receives MBE
Pilots Golf Day
Chairman's report: John Pearn
Training & PPU's: David Hedgley
T&TC report: Nick Lee
The Carrier Queens
Chartered Master Mariner Award
Port News
Obituaries
2017 Conference report
Chairman's Report: John Pearn
Regional Committee News
Narrow Channels: Clyde & C0 LLP
UK Ports Conference Report: Mike Robarts
Piloting he World's Biggest Containership: HR Wallingford & Harwich Pilots
Rolls Royce Tests Remote Control Vessel: Mike Robarts
First Certified "CyberSafe" Verssels Delivered: Mike Robarts
Partnership to Build autonomous & Zero Emissions Vessel: Mike Robarts
 Saildrones & Ocean Data: Savaram Ravindra
Houston Pilots Earn IMO Award for Exceptional Bravery
UKMPA Football Triumph: Kevin Walsh
Future Changes in Global Tides
Piloting Vessels Outside Your CHAObituary: Roger Williams
Chairman's Report John Pearn
128th Annual Conference
IIEC Course: Gareth Wilson
250 Years of Liverpool Pilotage (Part 2) Geoff Topp
Product Review: Transas Pilot Pro App: JCB
Obituary: Gordon Coates
Obituary: Bill Bailey
Obituary: Albert Cools
Liverpool Pilots Cycle 250′ for 250 years
Book Review: Shiphandling With Pod Propulsuion
Past Chairman & UKMPA Secretary General, Don Cockrill, receives an MBE
Chairman's Report: John Pearn
Portable Pilot Unit Workshop: Colin Pratt
250 Years of Liverpool Pilotage (Part 1) Geoff Topp
Future Ships: Volker Bertram
Ports News Roundup
The Invisible Killer: Mike robarts
Climate Data gets Seal of Approval: St Andrew's University
Message from Puget Sound Pilots: ULCV's
Obituaries
Plymouth University research on maritime cyber attacks
Chairman's report: John Pearn
Message from outgoing chairman: Don Cockrill
127th Annual Conference: Mike robarts
Delegates' Lloyds visit: John Clandillon-Baker
Criminality in the law of pilotage: Barrie Youde
Concept Ship: DNV
Piloting at the edge of chaos: Peter McArthur
APPMPG: Mike Robarts
Pilots Golf: Peter Ryder
Chairman's Report
EMPA Report
EMPA Football
The 3 Queens @ Liverpool
Southampton Pilotage
Baltic Communications
Obituary: Martin Evans
UK Safety of navigation Report
Chairmans Report
UKMPA members visit to Manchester Ship Canal
Can you hack ECDIS?
Welts Pilotage
UK page Ship Calls
Section Committee Report
UKMPA Merchandise
 Chairman's Report: Don Cockrill
Piloting the UK'sNew Aircraft Carrier: Keith MacLean
126th UKMPA Conference
Commonwealth flotilla: Matt Hill
Annual Ports Conference: Mike robarts
Obituaries
Seafarers WiFi installed at Ipswich: David Thurston
Chairman's Report: Don Cockrill
EMPA conference: Mike Robarts
EMPA Football Tournament
22nd IMPA Congress@Panama: don Cockrill & John Pearn
Ports Energy Conference: Mike Robarts
Harnessing Tidal Power: Ton Van De Plas
Safe Tug, A Tug Master's View: Bas Van Hoorn
Book Reviews : Pilot Cutters Under Sail & Deep Sea & Foreign Going
A Visit to Malta: Ken Kirby
Tower to Tower Challenge: Peter McArthur
UKMPA Merchandise for sale
Chairman's report: Don Cockrill
Parliamentary Parties Maritime & Ports Group: Mike Robarts
Master / Pilot Exchange Documentation: Richard Wild
Networking Events: Mike robarts
London Cruise Terminal Restoration: forth Ports
Training Matters: Mike Robarts
Cows Not Cowes! Jean Buckpitt
Marine Implications of Molecular Hydrodynamics: Peter McArthur
Retirement: Mike Marsh
Obituary: William Hopkins 1935-2014
International Standard For Mritime Pilot Organisations: Paul Schoneveld
Chairman's Report: Don Cockrill
Editorial Handover: JCB
EU Port Services Regulation: Mike Morris
Women Pilots
125th Conference Report & House of Lords Dinner: Mike Robarts
London International Shipping Week: Mike Robarts
Merchant Navy Medal: Matt Easton
Pilots' golf: Peter Ryder
Great North Run: George Mills
Mission Bike Ride: Gordon Harries
Obituary: Ian Mackinnon
Retirements: John Freestone, Charlie Wood, David BarnicoatMaritime Safety Awards
Editorial JCB

Chairman's Report: Don Cockrill
CSL Thames, "Any deck officer"? : JCB
Make weather data work for you: Nigel Allen
Master / Pilot exchange: Katherine Devitt
Sailing on Thames barge "Cambria" JCB
Obituary: David Higgins
London shipping week
Tech & training report: Nick Lee
1918: UKMPA chairman Michael Joyce survives torpedo attack: Harry Hignett
Pilot ladder securing systems
Editorial JCB

Dynamic Under Keel Clearance
Chairman's Report
Harwich Haven : 150 Years.  Mark Murrison
Gold Medal Award: Norwest Interaction video
 UKMPA History published
Obituaries
Book Reviews
Selway: A bristol pilot family. Alison Bergvist
Coastlines
Incident Procedures Advice UKMPA
Editorial JCB
Whither Towage? JCB
Let's injure a "tuggy" JCB
Chairman's Report Don Cockrill
Piloting the "A" Class subs Graham Wood
Pilot cutter "JH Fisher David Raddings
ECDIS update Kevin Vallance
T&TC Report Jonathan Mills
The Autonomous Ship JCB
Coastlines JCB
A pictorial account of the IMPA 2012 Congress hosted by the UKMPA at London in September 2012
 Editorial: The World's most exclusive club? (P3)
Safe Tug Operation: Henk Henson (P 3 – 6)
Chairman's Report (P7)
ECDIS update : K Vallance (P8)
VLCC's return to Milford Haven: Ed Neale (P9)
IMPA Congress: special Supplement (P10 – 14)
Sensible Seamanship; Michael Grey (P15)
Azimuthing Control Devices (P16)
Obituaries (P17)
Book Review & golf report (P18)
Vessels attending Olympics (P19)IMPA Congress sponsors (P19)
A special supplement detailing the work of the Port of London Authority pilots in the planning and execution of the Queen's Diamond Jubilee Thames pageant which saw 1000 river craft salute the Queen.
Editorial: Very Damning Revelations (P4)
124th UKMPA Conference (P4 – 9)
Cutty Sark Reopens (P10 – 11)
View from the "Chair) (P12)
Obituaries (P13)
Book Review (P14)
Azipilot Update (P14)
EMPA Football & Pilots' golf (P15)
Coastlines (P16)
Editorial & Passage Planning (P3)
Chairman's thoughts & Section Committee reports (P6)
T&TC meeting report (P8)
ECDIS woes (P9)
Whole Body Vibration (John Haynes) (P10)
Obituaries (P13)
Book Reviews (P14)
Bank rejection (P15)
Coastlines (P16)
IMPA Congress details (P2)
 Editorial (P3)
Piloting with Head Up Display (P3)
Chairman's Report (P6)
Section Committee Reports (p6)
Professional Development for Pilots (P8)
News (P9)
Pensions News (P10)
Pilot Ladders (P11)
Dangers of Pilotage Deregulation (P12)
Obituaries (P13)
Pilotage stamps (P14)
Book Review: THe White Star Collection (P14)
Pilots' Golf (P15)
Coastlines (P16)
E? (p3)
Feature: The Pivot Point Revisited (p 3-5)
Pensions News (p6)
Retirements (p7)
Chairman's report (p8)
Pilotage news (p9)
International Conference on Ship Hydrodynamics (p10 -11)
Royston Grange Tragedy (p12)
Pilot Overboard (p13)
Letters (p14 – 15)
Coastlines (p16)
Editorial
Feature: ECDIS Part 4 (P3)
Lifejackets on aircraft (P6)
Chairman's Report (P7)
Pensions News (P8)
EMPA e-Nav working Group (P9)
Timsbury Lake Manned Models (P10)
T&TC Meeting (P11)
PPU & ECDIS Seminar Report (P12)
EMPA Conference Report (P13)
Politicians Fail on Pilotage (P14)
Book Review : The Maritime Art of Kenneth Shoesmith (P15)
Coastlines (P16)
Editorial
Chairman' Report
EMPA Report (p4)
EMPA Football (p5)
Pensions News (p6)
ECDIS training (p7)
Azipilot Project (p8)
STCW Conference (p9)
Piloting Zen Hua 13 (p10)
ECDIS Challenge (p11)
Obituaries (p 12 & 13)
Pilotage Qualifications (p14)
Book & DVD Reviews (p15)
Coastlines (p16)
Editorial
Chairman's report (p3)
IMPA Congress Report (p5)
EMPA Report (p6)
Forth Pilots ISPO accreditation (p7)
Europilots (p8)
Pensions News (p9)
Specialist Interaction Training (p10)
Obituaries (p12)
Azipilot Update (p14)
Criminalisation (p16)
e-navigation report (p16)
Harwich Pilot visits Papua New Guinea Maritime College
C
Editorial (page3)
Feature: ECDIS part 3: Problems (page 3)
The ISM Cod. A picture speaks a thousand words! (page 8)
112th UKMPA Annual conference report (page 9)
Port Revel (page 15)
The Azipilot Project (page 16)
Obituary: Iain MacLean (page 17)
Book Review: Britannia's Realm by Richard Woodman (page 19)
Editorial
Feature: ECDIS Part 2
APL Sydney (page 6)
Book Review: ECDIS & POSITIONING: Dr Andy Norris (page 7)
Pensions News (page 8)
Tyne Cruising Pilot cutters (page 9)
Ship Hydrodynamics (page 10)
A Pilot Praised (page 11)
Obituaries (page 12)
Editorial
Feature: ECDIS Part 1
Pensions News (Page 7)
THPV Bembridge (Pages 8&9)
Criminalisation of pilots (Page 10)
PEC & Tripping pilots (Page 11)
UKMPA meet with DfT (Page 11)
Obituaries (Page 12)
Book Review : Navigators of Teisa (Page 13)
Editorial
Feature: The Bristol Channel Sailing Pilot "Skiffs"
Pensions news (P6)
Technical & Training (P7)
Pilotage skills win Thames barge match (P8)
SeaWork 2009 (P9)
Letter: Pilot training (P10)
Letter: Liverpool pilot retirements (P10)
Pilotage Standards: "Unrealistic & Unworkable"!! (P11)
Pilots' golfing society (P11)
Obituaries (P12)
Fort Camosun & Submarine I-25 (P13)
Editorial
Feature: Cosco Busan and criminalisation of pilots
Pensions news
Pilot ladders & Rocknes update
45th EMPA football tournament
Liverpool retirements
121st UKMPA conference report
Authorisation limits
Pilot standards
Obituary: John Frankish
Editorial
Feature: Fog & Pilotage
Pensions News (page 7)
Pilot Cutter Protector (8)
Cosco Busan: Pilot pleads guilty (10)
Obituaries (11)
Book Reviews (12)
Editorial
Feature: MarNIS & POADSS
Pension News (5)
T&TC Report (6)
Dead Slow Ahead! (7)
Ship to Ship transfer 1970's (8)
Piloting Britain's largest gas import (9)
Merchant Navy Medals (10)
Obituaries (11)
Liverpool plots MRM course (12)
Book Review: Square Rigger Days (14)
Contents:
Editorial
Feature: The Pivot Point?
19th IMPA congress
IMPA Report (PIANC Meeting)
Technical & Training report
Pensions News
Pilots' golfing Society
Belfast: Carbon Neutral
PEC abuse
Tees retirement: Paul Dunn
Contents:
Editorial
119th UKMPA conference
The Humber Case
Pilots Under Siege?
Maritime Memories Cruise
Chairman's Report
Pension News
The Cosco Busan
Book Review
EMPA Football
Obituaries
Letter
Insurances
The Marine Bill
Contents
Squat 2 Mud Navigation & Negative Under Keel Clearance
Squat update: What Squat?
Retirements: John Marshal & Alan Purvis. End of an era on the Tyne
To be a pilot: Career or Destiny. The story of a pilot family by David Raddings (ex HPL)
Civil & Criminal Liabilities in Pilotage
The Bridge Teram: Master /Pilot relationship
Obituaries : Daniel McMillan, Anthony Thurgood
Letter: Squat Feedback
Contents
Squat Part 1
Mysteries of Pilotage by Barrie Youde
Is This Bridge Fit For Purpose?
Pilot Gigs update
Belfast Pilots. Letter ref self employment
Obituary: Eric Wray
Meester Pilot, Where are you again? Another grounding (Maersk Diadema)  off a port approach
Retired Liverpool pilot, Dave Devey reveives the MN medal
Dyneema: a new mooring rope
Contents
The Pilot gigs of Cornwall & The Scilly Isles
Retirement: Ralph Bird, gig builder
New pilot cutter design. The french "ORC"
Obituary: Colin Vine
Status of a Pilot
Permanent International Association of Navigation Congresses (PIANC)
Contents
Crimson Mars Grounding
GMDSS revalidation for UK pilots
Criminalisation of Mariners (including pilots)
Employment v Self employment of UK Pilots
Sunk VTS suspended!
Sailing on Logos 2 :  Chris Hughes (Europilots)
Future of UKMPA? The Responses
Obituaries: Bruce Fulton, gerald smith,
HMS Worcester
Brief History of HQS Wellington (IMPA HQ)
Contents
Maritime Lady, Sunny Blossom, Arctic Ocean: Report into Collision off Brunsbuttel
New Technology Radar: Kelvin Hughes' "Sharpeye".
UKMPA : The Future? by Avald Wymark (Bristol)
Obituaries: Alec Rollinson, John simpson, Len Sidgwick, Geoffrey Harrison, John Temple
Retired Pilots meet up in Tampa, David Ingham (ex Trinity House Harwich), Robert Holden (ex Panama Canal), Donald Mercereau (ex Sandy Hook / New York)
cONTENTS
119th UKMPA conference
Retirement: Paul Haysom, Section committee member & Great Yarmouth pilot
Piloting the Emma Maersk. Harwich haven pilot Andy Adams
Belfast Self Employment
Retirement: Dave Devey, Section committee member & Liverpool pilot
Pilots wanted in Paris!
Contents
World Maritime Day 2006. pilots set the initiative
E-navigation
Y-tronic bluetooth AIS on test
Maritime Navigation and Information Services (MarNIS)
Book Review: Sea of Glory by Nathaniel Philbrick
MV Karen Danielson : Collision with the Great Belt Bridge report
Obituaries: John Oates, Michael Warren, Joseph Webber, Michael Field,
Contents
Automatic Mooring Systems
Meester Pilot Where Are You? The grounding of the APL Panama
Obituary Feature: Alfred Venn, The Last of the Bristol Channel Sailing Pilots
Obituaries: Jeffrey Spall, Archie MacDonald,
Contents
AIS Update
MV Stolt Aspiration / Tug Thorngarth Collision findings
Mooring Bitts for Towage
Obituary: John (Iain) Cambell Peterson
Book Review: Bow Tug Operations with ASD Tugs by Henk Hensen
Contents
118th Conference 2005
Obituaries: Jim Callaghan (2), R F Youde, John (Mike) Leney,
DVD Review: the BGreat Port of Bristol by Snowbow productions
Nelson Funeral Reinactment
Contents
MV Stolt Tern grounding
Eastern Mediterranean Yacht Rally 2005
Gloucester pilot and cartoonist, George Woolard, retires
Obituaries: Peter Byers, Mike Young, James Anderson
Compulsory pilotage in the PSSA of Torres Straits
Portable Pilotage Units (PPU)
Book Review: Four Times a Scapegoat by Douglas Harvey
Pilot Error?
Contents
Watchkeeper fatigue
Pilotage Laws 1888: Commander Cawley
MV Rocknes update
Book Review: Cairn Line of Steamships 1876 – 2005 by Gilbert T Wallace
Obituaries: Hein Mehrkens, Donald MacArthur, Ray Hooker, Clifford Lea, John Yarrow, Jim Callaghan,
Contents:
Martin Lee: The Last "Grand Mat" of the Amicale Internationale des Captianes au Long-Cours Cap Horniers (AICH)
MV Karen Danielsen: VTS failure?
AICH UK branch history: Martin Lee
MV Fortius: Accident report
Book Review: Mariner's Launch by Ray Solley
Obituary: James (Jim) Callaghan,
Contents
117th UKMPA conference
11 days adrift in an open lifeboat: True story by Neil MacNeil
EU Education Certification Training & Standards (ECTS) for Maritime Pilots project
Obituaries: Gianfranco Gasperini, Joseph Duhig, Neil MacNeil
Contents
Pilotage History: Part 2
MV Rockness Capsize
IMO Resolution A960
Master / Pilot Relationship: MV Astor
Tide program review: Neptune Tide
Liverpool Pilotage: WW2 update
Obituaries: Donald Twells, John Halton,
Contents
Pilotage History Part 1
TotalTide tidal program review
London Pilots Pilot "Concorde"
Liverpool Pilotage during World War 2
Obituaries: Gerard Couch, Leslie Finch, Peter Holbrook,
Liverpool Pilot Cutter: Charles Livingston erratum & update
Contents
Integrated Bridge Systems
AIS & VTS
Immersion & Hypothermia
Book Review: Marine Pilot by John Foot
Loss of the Liverpool Pilot Cutter : Charles Livingston
Obituaries:Eric Jones, John Burgess MBE, Peter Johnson, Michael Belsey, Frederick Tapping
Contents:
116th Conference 2003: Liverpool
A visit to Poland
PLA Bridge simulator
AIS Update
Liverpool veterans honoured & Battle of the Atalntic
Obituaries: Eric Jones & John Stuart Burgess
Contents:
Piloting the FPSO "Bonga" on the Tyne
Nature of Pilotage: Michael Grey, Lloyd's List
Incident reports: Jody Millennium & Tai Ping
High Lift Rudder: Becker or Lumley?
Obituaries: D. Mackenzie, T A Hood
Video Review: Snowbow's "Great Liners" Vol 21: Ships to New Zealand