Training Courses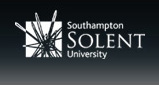 Scaled ship handling courses

Warsash Maritime Academy
Incidents & Investigations
Agha Umar Habib
This is a first hand account by a pilot at the port of Sohar, of what it is like when a pilot ladder being climbed, breaks. The article has been kindly reprinted from a post in Linkedin. (Ed).
One never appreciates life unless one encounters death!
My fall in the water on July 23 th , 2019 was an event which re-affirmed my faith in God. The accident was something I had to encounter due to someone else's negligence. I was gratified to my God for not inflicting any mental or bodily harm to me.
Read the rest of this entry »