Training Courses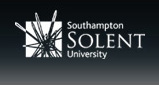 Scaled ship handling courses

Warsash Maritime Academy
Features
THE PIVOT POINT?
BY HUGUES CAUVIER (QUEBEC PILOT)
From the day that an officer commences his apprenticeship, the traditional introduction to ship handling instils the concept of a ship's pivot point into the new recruit. Every navigating officer is therefore aware that a ship pivots around a point approximately 1/3 from the bow when going ahead and 1/4 from the stern when proceeding astern. This knowledge could be proudly revealed to the examiner during the "orals" examination when pushing the battered old wooden ships around books on the examiner's table. Well, you can now forget those lessons because Canadian pilot Hugues Cauvier has studied the principles involved and the following feature seeks to explain how, in many circumstances, our traditional understanding of the pivot point is incorrect and that an equally important factor is the "Centre of Lateral Resistance" (COLR).
This concept is well illustrated by Hugues using delightfully simple demonstrations involving basic models in a paddling pool on a video stream at the following link
http://ohlinthermotech.com/pivotpoint/
Research centres such as Wallingford and Marin should be afraid!
JCB
PS This article can also be downloaded in pdf format at the following link:
http://www.cpslc.com/understanding_the_pivot_point.pdf
Introduction
The following text brings forward a new understanding of the pivot point's position shift while handling ships. The proposed method, based on simple physical principles acting in combination, also outlines the limitation of the term "pivot" used to qualify that point. We will start from a basic rule of the thumb, which has been the traditional understanding of the pivot point until recently, and step up to more complex levels giving better explanation of the real-life behaviour of rotating ships. Read the rest of this entry »