Training Courses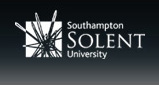 Scaled ship handling courses

Warsash Maritime Academy
From:
Captain David Grobschmit:  President Puget Sound Pilots
The CMA CGM Benjamin Franklin arrived and departed Seattle, Washington USA, 29th February and
1st March 2016. It was an historical event for this region of the Pacific North West. 
The pilotage route is 65 nautical miles in from the Pilot Station to the berth in Seattle. We have decided for the time now to have one pilot on board from the station, transit 62 nm and then a second pilot board in the harbour, via tug transport. This second set of eyes is best served in the waterway. Arrival draft was 45 feet, 192,000 tons of displacement, 14,000 sq metres sail area, keel to bottom ratio ≥10%. Each Puget Sound Pilot has his own portable pilot unit equipped with a rate of turn generator, AIS and high quality dual-beacon/GLONASS equipped GPS, and a whole host of additional navigational/docking features. We used two tugs 75 MT & two tugs 55 MT bollard pull. Inbound, weather in the Bay was SW ≥25 K alongside dock SE ≤10 k, waterway width 740 feet, dock azimuth 180° true, starboard side alongside. Outbound assignment today, weather was variable/favourable, departure draft 46 feet nearly the same tug configuration, one tug had a bollard pull of 43 MT.
I just want to extend a big thank you for all who helped answering my Piloting questions on the handling characteristics of a ULCV, relating specifically to atmospheric conditions, tidal and current concerns, keel to bottom ratio, rate of turn limits, and a variety of tug packages when manoeuvring ships of this size.
Thanks again for all your information!
Sincerely,
Captain David Grobschmit
President – Puget Sound Pilots
Leave a Reply