Training Courses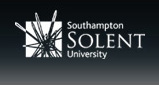 Scaled ship handling courses

Warsash Maritime Academy
The UK Maritime Pilots Association Conference took place on 20 and 21 September 2017 in Middlesbrough. The morning of the 20 September 2017 was the AGM. All the following sessions were open to members and delegates. For a report on the educational sessions at conference members are advised to log in to the Association website. But for a review of some presentations by invitees and conference delegates readers may look at what follows.
Jeff spoke about the causes of greater rates of Bollard failure, including bigger vessels and new rope materials, such Dyneema®, that has significantly less elasticity than traditional materials. Poor mooring practices, for example too many lines on individual bollards and poor construction quality of some new bollards, add to failures. The Association's magazine hopes to publish a future article on this as more ports handle larger ships.
Mike Robarts
mental reserves that a pilot brings to pilotage. He used an interesting analogy that each pilot is carrying a mental rucksack of these factors. People need enough headroom in their 'rucksack' to be able to safely and successfully manage their tasks. Good planning and setting and sticking to well developed limits are part of ensuring that there is always space in the rucksack to handle the job even when the unexpected arises.
Immediate Emergency Care Course Update Paul Savage, Saviour Medical Paul spoke about the Immediate Emergency Care Course trialled at last year's conference and implemented this year. The one-day course is a new concept towards first aid response using first aid guide cards, a search plan, and equipment hardware. The Kit course cards system has 300,000 successful rescues behind it as they were originally developed by the RNLI and used by other rescue organisations. This course has been delivered to a wide range of ports and their marine operations teams, all MAIB staff having completed it. More information is available on the Association's website.
The Causes and Consequence of Bollard Failure – Jeff Main, Bollard Load Testing.
'Leading the Task' – Matt Easton Matt Easton is a Liverpool Pilot who is instrumental in designing the MRM course for a number of pilots and port areas. He argued that a common factor in many pilotage related accidents across the world is muddled control, in short situations where 'no one is leading the task'.
It is important for pilots and all stakeholders in navigational safety that planning, roles and principles be clear and understood. Matt reported that the 2017 EMPA conference had concluded: 'All stakeholders need to address these issues with the increase in workloads onboard ship which introduce stress and distractions to both pilots and ships' bridge teams at safety critical moments.'
Matt also talked about the impact that a range of factors, such as work, family and personal life have on the
Pilot ladder Rigging Course – Kevin Vallance.
Approximately 17% of pilot ladders are thought to be non-compliant. Kevin spoke about a range of factors that lead to non-compliant ladders. The Association is investigating the possibility of designing a course which covers how to rig a pilot ladder that complies with current regulations. They will then train pilots to spread this knowledge to nautical colleges. The Association is also looking at developing a video and a guidance book on pilot ladders.
It is worth noting that Laura Ferrarello of the Royal College of Arts also outlined her project on future designs of a pilot ladder.
Leave a Reply