Training Courses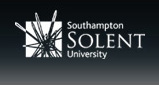 Scaled ship handling courses

Warsash Maritime Academy
I represented the Association at the recent All-Party Parliamentary Maritime and Ports Group (APPMPG). This gave us the Association an opportunity to meet and speak with Members of Parliament & House of Lords as well as various industry organisations who have an interest in our maritime industry. The meeting was chaired by Jim Fitzpatrick, Labour MP for Poplar, Lord Berkley and Lord Greenway.
The first presentation was by Tim Morris, Chief Executive of the UK Major Ports Group. He gave an overview of the vision of a plan for 'Ports 2050' and how the digital side of this could be completed. The plan covers various aspects of port operations, which include the physical – ports as hubs and their connectivity Augmentation and Automation, Digital and Sustainable operations.
Roger Hargreaves, Marine Director of Department for Transport, gave an update on the department's activities, I thought that Roger Hargreaves spoke very well and was positive about the growth in the sector. His department was working hard with other departments of the civil service for more resources, though everything these days is judged on value and benefit.
The room was then opened to questions and I made some notes and these were:
Trying to move the sector more into the forefront of people's minds, because London provides 80% of the world's Marine service sector; Very soon they will publish what they have done this year (2018) and what they will be reworking in 2019.
Lord Berkley asked about the connectivity of Tilbury to the new Thames Lower crossing and Scilly Isles.
The Portland Harbour Master asked about connectivity for Portland.
Ian Shields, CHIRP member, asked about port access by larger ships.
Lord Greenway asked if there was any intention for a new Marine Bill as it was 10 years since the last one: Answer No!
A question was raised about the size of the Red Ensign fleet. Answer: they were working hard but now thinking that maybe quality is better than quantity.
BPA asked about Coastal inter-port shipping. Answer: There is still work going on around this but it would have to add value.
Leave a Reply