Training Courses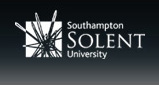 Scaled ship handling courses

Warsash Maritime Academy
For several decades the importance of the Human Element has become an increasingly integral part of all aspects of professional maritime training.  However, those wishing to learn more than the information imparted to them during resource management training courses have generally had to read erudite and expert information contained within books written for the Human Factors specialist student or the Aviation and other high risk industries, often needing to interpret the contents to relate to maritime situations.
Navigating the Human Element is specifically written for the mariner.  Although described as "an introduction" its content and style make it a suitable reference not only for the Human Factors novice but also more experienced ships' personnel who already have knowledge of this vast subject.  Ideal as a book to refer to when returning on board after a period of leave.
It is written in a personal manner, as a (obviously one way) conversation between the author and reader. Its language is clear and concise with minimal use of  specialist terminology. It will therefore possibly suit those for whom English is not their first language.
Content wise, it starts with a basic introduction of the concept of Human Error and other Human Factor elements. The following 10 chapters go on to deal with various practical aspects of daily shipboard duties with particular emphasis on communications, relationships, personal health and fatigue management. The final chapter gives simple, valuable advice as to how to proceed to further enhance ones skills in managing the human element issues on board ship.
The Author is highly experienced in Human factors with an extensive aeronautical background as both pilot and accident investigator.  He works with P&I clubs, ship owners and ship managers globally assisting in the establishment and maintenance of effective and productive open safety cultures, educating and training corporate management, staff and ships personnel in safety awareness and strategies.
Although primarily aimed at  ships officers (and crews), the book is also very relevant to Marine Pilots at every level of experience and is a suitable companion to other works on the subject.
Don Cockrill Chairman. UKMPA
The book is available priced at £20 + postage from:
nthe.co  (ISBN: 978-0-9576017-0-3)
Leave a Reply