Training Courses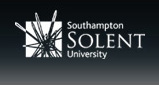 Scaled ship handling courses

Warsash Maritime Academy
Author: Capt. Aniker. Dekas Pilotage Company, January 2015.
Reviewed by: Tim Wingate
Captain Aniker gives as his reason for writing the book his concern, like many others in our profession, that training, knowledge and experience in ships fitted with Azimuthing propulsion units is very limited. Ignorance of these pods has the potential for leading to accidents. A relevant Accident Report Summary, highlighting this problem, is provided in an appendix.
Chapter 1 is an introduction to azimuthing propulsors, whilst chapter 2 relates to hydrodynamic and design aspects of podded vessels. Both chapters contain comprehensive explanations of technical details of various manufacturers' products, such as hydrodynamic design, which will be useful for those who wish to gain in depth knowledge beyond the basic functions. Readers will clearly see that this aspect of the book is thoroughly researched and is well presented, with clear diagrams, illustrations and images.
The author describes the advantages of Azi pod systems and ships. He cites more efficiency, including environmental benefits, significantly more manoeuvrability when compared like-for-like traditionally propelled vessel. I feel he gives limited details of the disadvantages of these systems when compared to traditional means of propulsion. He could have mentioned, for example, poor course keeping due to shape of stern in some types of podded vessels, an inability to steer when units are stopped/suffer loss of power. He does not mention very large ROTs developing extremely quickly, which can lead to loss of control, or a compromising position when in confined waters. There is no reference to the potential for damage to infrastructure, such as quay and lock walls due to the high power output, particularly when departing
a berth/lock.
From a pilot's point of view, Section 3 should prove of most interest: Manoeuvring with Azi Pods. Explanations are clear, diagrams are large and detailed without being cluttered and are well presented. Photographic images of a variety of control systems are also included. There is a section dedicated to manoeuvring with only pods, both single and twin. Additionally, there is a very interesting example of entering a lock with a side current on a twin-podded ship. I also particularly enjoyed the supplementary information relating to berthing a podded ship, fitted with a bow thruster, in various wind conditions. This section shows how the Azi Pod units can be used by setting them at a variety of angles to not only compensate for the wind but also to assist the bow thruster, which will no doubt be of significantly less rated power than the main podded units at the stern. Mechanical limitations and potential system malfunctions are also discussed.
The Appendix, credited to SE Alaska Pilots Association and to the Maritime Pilots Association, contains various tables giving suggested examples of terminology to be used by a pilot when conning a podded ship, both in manual and joystick (DP) mode. Most of the information is in table form and is, like the rest of the book, very comprehensive.
To be able to use all of the suggested terms in practice would need the Master and Bridge Team and pilot to be highly experienced and skilled in manoeuvring podded vessels and not forgetting trust. This is because most of these systems are designed to be operated in a hands-on manner by a single operator. The pilot would also need to be very familiar with the way a particular ship handles in various load conditions, too. Some knowledge of the more basic terms would be of advantage to any pilot.
Overall, Captain Aniker can be congratulated on the effort he and others credited in the book have gone to prepare such a comprehensive and professional book based solely on a desire to assist fellow mariners.
Leave a Reply