Training Courses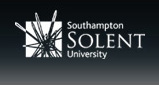 Scaled ship handling courses

Warsash Maritime Academy
Not the Titanic!!
As you can imagine my email inbox has been filling up with press releases for books commemorating the Centenary of the Titanic disaster. If you are interested then you're certainly spoilt for choice. In my opinion, interest in the Titanic centenary will be muted as a result of the Costa Concordia disaster so expect to find a lot of Titanic books on the clearance shelves in May!
There is however one Titanic related book that I can recommend to those of you interested in maritime history and that's "The White Star Collection"  by Patrick Mylon. The sub title is A shipping Line in Postcards and that's exactly what's in the book. The 192 pages are packed with postcards of the ships of the White Star Line that Patrick Mylon has collected over the last 30 years. However, rather than being just a book of ship postcards, the author has arranged them in chronological order and provided details of the ships depicted, the trades they were engaged in and their subsequent fate. Where he feels it adds to the story Peter has also included the text from the cards which adds the human interest element.
Whilst the author stresses that this book isn't a history of the White Star Line it comprehensively catalogues the majority of the ships operated by the company after Thomas Ismay took it over in the 1870's up until the company's amalgamation with Cunard in 1934.
The White Star Collection
ISBN: 9780752459370
The History Press
The Mill, Brimscombe Port,
Stroud, Gloucestershire,
GL5 2QG
Tel: 01453 883300
Email: direct.enquiries@marston.co.uk
Web: www.thehistorypress.co.uk/products/The-White-Star-Collection.aspx
Price (from the publishers): £22.50 + p&p
*********
A TITANIC APP?
If you're into apps, the History Press are releasing a Titanic app on 15th March:
More info here
Leave a Reply