Training Courses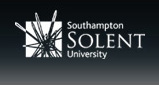 Scaled ship handling courses

Warsash Maritime Academy
Following on from Peter Russell's     "Unplanned Passage" that I reviewed last year (issue 304) I recently received this book from retired New Zealand pilot, Ian Cook.  In contrast to Peter's paperback edition, this is a weighty hardback tome of over 300 pages so I thought that reviewing it might be a somewhat daunting trial. I needn't have worried because, like Peter, Ian writes well and the book is packed with readable detail of a full and interesting seafaring life!
Ian's story begins in the unlikely setting of a Scottish estate during WW2 and having seen many RAF aircraft on training exercises as well as German bombers on raids to the Clyde he had originally decided to join the RAF and in 1943 signed up with the Air Training Corps. However, by the time he was old enough to start formal training, the RAF were winding down recruitment and closing their training centres. It was Ian's sister who suggested the Merchant navy so in 1944 Ian joined Blue Funnel as a midshipman and on his first voyage he experienced both an Atlantic convoy to New York and a hurricane. After a couple more convoys, the war ended and the book describes in detail a return to peacetime trading and life at sea serving on many Blue Funnel vessels at time when Britain still had an Empire and the British MN dominated world shipping. With Ian moving to Singapore to work for Blue Funnel's, Straits Steamship Company, the accounts of life trading in the far East provide an interesting record of Asian countries and trade in the 1950's. Ian's pilotage career started in 1958 with a move to Penang and the accounts of life and piloting a variety of ships reveals that although politics, countries, trades and ships have changed beyond recognition, piloting ships hasn't changed at all.  However living in an expat community brings strains on a marriage that are described with candour in the book and it was this latter element that resulted in Ian leaving Penang. Inevitably for a Captain Cook, Ian decided to set his future in New Zealand and after an interesting interlude of job hunting around the Antipodes Ian once again became a pilot in Greymouth on the exposed West coast of South Island and the accounts of the pilotage techniques there reveal how diverse pilotage can be.
Ian then moved to Gisborne in Poverty Bay. Again the accounts of piloting are of interest but a drop in trade saw Ian move to Timaru and then, following another marriage breakdown, to Saudi Arabia until politics and a change of contractors saw a return to Gisborne. Here, with respect to Ian's home life, the book has a happy ending but as for piloting in Gisborne, suffice to say here that the actions of local authorities and port companies had led to a deterioration in relationships with pilots and a chaotic organisation which eventually forced Ian into retirement after 56 years at sea. The book also includes Ian's expert opinions of two major incidents, The grounding and sinking of the Mikhail Lermontov off Cape Jackson in 1986 and the grounding of the Jody F Millennium in 2002 which provide a revealing alternative analysis to the official reports! Those in Peril is therefore a very interesting and readable book which will appeal to all those interested in ships and the sea but especially pilots. I would also recommend it as an essential information resource to any pilot considering piloting in New Zealand.
At £35 + P&P the book isn't cheap but in my opinion well worth the cost
Having been published in New Zealand, Those in Peril is currently only available in the UK from Ian's stepson who has a limited stock for UK buyers. JCB
Those in Peril By Ian Cook
Available from:
Miles Averill
The Croft,
Cold Harbour Lane
Marlborough
Wilts SN8 1BJ
milesaverillcollcomms@hotmail.com Price £35 + £8 P&P
Leave a Reply