Training Courses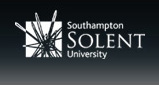 Scaled ship handling courses

Warsash Maritime Academy
Having been a colleague of Peter's for many years before he retired I was slightly apprehensive when he proudly handed me a dedicated copy of Unplanned Passage to review for the magazine. What if I didn't enjoy it?
Fortunately, I needn't have worried because not only has Peter had a very interesting career but his writing style is relaxed and conversational so this autobiography is an enjoyable read.
Starting with his childhood in Folkestone Peter describes the experience of  growing up in the shadow of war where the regular bombing and shelling resulted in his moving around the country before returning to Kent to finish his schooling. Leaving school and joining the Merchant Navy, Peter's early sea time was gained serving on heavy lift tramp ships on world wide trades which provided some fascinating experiences such as working with the US carrying supplies during the Korean War.
Upon obtaining his Second Mate's Certificate, Peter joined the Royal Fleet Auxiliary (RFA) and this section again provides an interesting account of his time in that service which included living in Singapore with his wife and young family. A chance encounter resulted in Peter applying for and being accepted as a Trinity House "Cinque Ports" pilot bringing ships into the Thames from the Southern approach channels from the boarding point off Folkestone. The second half of the book details Peter's experiences over the 32 years he served as a pilot which of course included the upheaval of the transfer from self employment under Trinity House to employed status with the Port of London Authority. A founder member, and a past President of the Nautical Institute, Peter was also Chairman of the UKPA T&T Committee for many years and he recounts how he drafted the original pilot boarding and landing code and , along with other dedicated pilots saddened by the unnecessary loss of colleagues, addressed the issue of pilot ladder safety and produced the first SeaSafe high visibility inflatable pilot jacket which makes the book a valuable reference for all serving pilots. Although much of the book is specific to the Thames, Peter's experiences, including some honest accounts of near misses, will be familiar to all pilots and educational to non pilots and the many lively anecdotes mean that this account of a fascinating career  is never dull for non mariners either. A final bonus is that Unplanned Passage is well illustrated throughout with Peter's own paintings. JCB
Unplanned Passage:  Price £16.99
ISBN:  798-1-78003-058-6.  Pen Press Publications: www.penpress.co.uk
Leave a Reply