Training Courses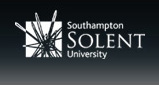 Scaled ship handling courses

Warsash Maritime Academy
BOW TUG OPERATIONS WITH AZIMUTH STERN DRIVE TUGS
Henk Hensen
Azimuth Stern Drive (ASD) tugs are now an increasingly popular choice by tug operators in the major ports, mainly due to increased efficiency and lower maintenance costs when compared to the Voith Schneider "Tractor" tugs. Whereas the tug masters are (or should be!) given specific training prior to taking command of such tugs, pilots do not normally receive any formal training in working with them and this ignorance could lead to a serious incident. This monograph published by the Nautical Institute is therefore essential reading for any pilot in ports utilizing ASD tugs.
Although the best utilization of ASD tugs is in the push-pull mode, the design of many large container ships or car carriers leaves very little parallel body forward of amidships thus limiting the position options for a bow tug in the push-pull mode. This factor has resulted in ASD tugs operating on a centre lead forward in either the bow to bow or stern to bow modes. Whilst some ASD tugs are fitted with hooks / winches for towing over the stern, this is not generally the most efficient towage point and although this book doesn't set out to recommend either practice I was quite surprised to discover that in many circumstances bow to bow operation is safer than stern to bow for this class of tug. Since most ASD tugs are designed with the towing winch on the bow it is this utilization which is mainly addressed in this informative booklet.  The first key factor in the success of bow to bow towage is the training and experience of the tug master and Henk quotes one such master as estimating three years to become fully proficient in the procedure. Being a ship handling situation of course means that all is not a simple as the aforementioned indicates since there are different designs and controls of ASD tugs which means that even a very experienced tug master may not be able to transfer to another ASD tug and immediately be proficient in handling it!  The control of the thrusters can vary from a single joystick two separate thruster controls and such design elements as skeg length have a major impact on handling such tugs stern first.
The second key factor is where the pilot comes in and that is the vessels speed which will generally need to be much slower than with conventional or tractor tugs. Henk explains in detail the hydronamic forces acting on the tug and the effects of interaction between the tug and ship whilst the approach is made to connect up the tow. The analysis indicates that an optimum speed is around 5 knots with 7 knots being considered an absolute maximum. This may result in the pilot having to amend the location where he normally connects up the tugs. Going too slowly can also be problematic as Henk states "Most stern drive azimuth tugs have powerful engines and at a relatively low speed thruster steering actions result in a rather nervous tug stern". Wind and sea conditions will also affect the manoeuvre and various recommended approach techniques are explained with relation to the vessel type and wind conditions. As the tug approaches the connection position it is at its most vulnerable and a loss of control can result in the tug being swept bodily to one side and down along the ship's side which is termed "tripping".  Since all this will be going on mainly outside of the pilot's field of view and with generally unreliable communication with the ship's fo'c'sle coupled with the tug master concentrating on handling his tug it is essential that the pilot should have a good mental picture of what is involved in the operation and reading this monograph will provide this essential information. It must always be borne in mind that most fixed propeller container ships will have a dead-slow ahead speed in excess of the optimum bow-bow connection speed so a pilot should ensure that he can bring the vessel to the correct speed when the bow tug approaches because if the tug master has any doubts about the safety of the operation then he will not come in to connect up the tow. The book therefore highlights the need for good co-operation and communications between the tug and pilot.
The book concludes with a brief mention two cases where bow-bow towage has resulted in an incident. In both cases (MV River Yarra & Tug WJ Trotter and the Stolt Aspiration & Thorngarth) the reports highlight the lack of pilot training in the capabilities of ASD tugs. Henk admits that simulators are currently incapable of reproducing the hydrodynamic effects on bow to bow operations so pilots should ensure that their HA arranges for them to receive appropriate training perhaps by accompanying an experienced tug master to observe a few manoeuvres.
In conclusion this monograph is essential reading for all pilots working with ASD tugs and at 23 pages long it is concise with clear explanations and diagrams.
The Monograph is available from the Nautical Institute. Cost: £10.50 members, £15 non-members. P&P UK £2.00 Order on-line from:
www.nautinst.org/pubs/search.cfm
By 'phone: 0207 928 1351
By Post: The publications Officer
The nautical institute
202 Lambeth Road
LONDON SE1 7LQ
One Response to "Bow Towage Operations with Twin ASD Tugs"
Leave a Reply