Training Courses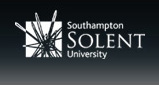 Scaled ship handling courses

Warsash Maritime Academy
The only picture we have of William Selway is this one of him sitting on the floor with his hat in his lap representing Bristol Pilots at a conference of UK Pilots in Cork (year unknown).  He was born about 1824, died in 1902 and is recorded as having sailed in Speedwell 1863-67, Lady Clive 1867-85, Jessie 1886, Stranger (which he owned)1887-89 and Hope (1892).  William's son, William David Selway was born in Pill in 1858 and indentured in 1875 at the age of 16 to Charles Hill of Bristol.  He was serving in the Moss Rose when his indenture ended on 11th May 1879 and paid off at Gloucester on 18th August 1879 after a voyage to Quebec lasting 3 months under a master named John McNairs.
Moss Rose
The barque Moss Rose (pictured above) was built in 1863 by Thomas Hilyard at St. Johns, New Brunswick. She measured 153.3 ft long and 797 tons and remained in service until 1886.  In the painting, she is shown off the South Stack, North Wales. The Skerries Reef and lighthouse are to the left of the painting, and the harbour of Holyhead is hidden behind the hull of the barque. At the foremast flies the  flag requesting a pilot. Behind the ship, a two-masted pilot schooner races for the ship which has just begun to shorten sail.
William David Selway
From 1879-90 William David Selway assisted his father in various pilot boats and for 13 months in 1891/2 served as an AB in the Home Trade on the 825 ton SS Nigel under the Master William Reed.  Then for 10 months in 1892/3 he was an AB in the North Atlantic Trade on the London registered 2154 ton, 250HP, Bayonne under Masters Payne and Manning.  His voyages were of 4-6 weeks duration and he was engaged and discharged variously at Cardiff, Liverpool, Tilbury and Avonmouth.
In 1894/5 William obtained references from pilots Edward Edwards, William Hunt (Olive), JJ Carey (Stranger) and  W Howe (Madcap) commending him for a Channel Pilot's Certificate.  He was eventually made a pilot in 1896 after an apprenticeship in sail of over 4 years, 8 years assisting his father, over 6 years with other pilots, also serving nearly two years at sea on steamships.  Once qualified he is recorded sailing on Lady Clive (1896-98), Olive (1899) and Freda (1901-19).  William had the Freda  built for him by Rowles of Pill in 1901 and named her after one of his daughters.
Freda ( Photo probably taken during her construction in 1901)
  Amalgamation of the Bristol Pilot Service followed the 1914-18 war and William served on the SS Queen Mother from 1920 as the old sailing cutters, including Freda, were sold off for conversion to yachts or fishing craft or broken up.  He retired in 1924 after serving 28 years in the Pilot Service.  He died on 18th May 1934 and his funeral was attended by no less than thirty serving and retired Bristol Channel Pilots.  The lives of these two Selway Pilots spanned 110 years but no other Selway followed their path.
Painting of Freda
William David Selway married the daughter of a Master Mariner in 1881 and had four daughters and two sons.  The younger son, Hubert James Selway, intended to follow in his father's wake as a Pilot but sadly was drowned by enemy action on Easter morning 31st March 1918 whilst serving as officer on  the SS Excellence Pleske.  She was a defensively-armed British Merchant Ship which was torpedoed without warning and sunk by submarine 2½ miles SSE from Dungeness. 13 lives were lost in total.
Alison Bergqvist (nee Selway)
All photos & illustrations are from the author's collection.
12 Responses to "Bristol Channel Pilots: William & William David Selway: Alison Berqqvist (Nee Selway)"
Leave a Reply