Training Courses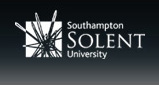 Scaled ship handling courses

Warsash Maritime Academy
This edition of Pilot Magazine could easily have been subtitled 'Pilotage, Past, Present and Future'. We are reminded of the proud historical context of our profession as Liverpool Pilot Service celebrates its 250th anniversary. The future is carefully considered by Tees pilots in their hosting the PPU seminar, a clear demonstration that pilots are actively engaging with technology to enhance the service that pilots provide.
The topic 'Present in Pilotage' will be dealt with at the UKMPA conference in Cowes, Isle of Wight, on 14th and 15th of September. We will be taking the opportunity to celebrate SeaSafe's 50th anniversary and, as such, the theme of our conference will be pilot safety. The second day will contain waterborne demonstrations of pilots falling from pilot ladders and being recovered from the sea. These demonstrations will be complemented by industry expert discussions of vital survival, search and rescue techniques. All UK pilots are strongly urged to attend and I would also encourage you to invite your harbour masters and pilot managers, so that they can be reminded of the dangers we face.
However, it is a recent political development that brings the present sharply into focus. I am writing this whilst trying to digest the news of the Brexit vote, and what possible affect it might have on UK pilots. Brexit
will not affect our membership of EMPA: many members, such as
Russia, Ukraine, Georgia, Turkey and Norway are outside the EU, and indeed the current EMPA president is Norwegian.
Whilst we may now be in the process of disengaging from Europe politically we are irrevocably engaged commercially. Any developments for pilots within the EU can still have strong repercussions for UK pilots. The UKMPA will continue to support EMPA in opposing the EU Council's proposal to open pilotage to market access. Whilst the UK government has reassured us that the UK will opt out of this provision, we remain concerned that it leaves the door open for future competition.
Regardless of which way you voted I fear it won't be as good as some may have hoped, and hope it won't be as bad as some may have feared.
Leave a Reply