Training Courses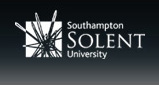 Scaled ship handling courses

Warsash Maritime Academy
Transition into the winter has already given many of us some severe weather. Remember then to ensure that all items of personal safety equipment are in good working order, pilot boat seat belts actually work and that no unnecessary risks are taken in using non-compliant pilot ladders simply in order to get the job done. On that note, following consultation with IACS, it has been confirmed that the practice of securing pilot ladders by means of simple step hook devices such as the ubiquitous angle-iron Deck Tongue is noncompliant with the requirements of Solas V regulation 23 as amended and IMO resolution A1045. Similar fittings should be reported to the MCA via the appropriate route.
When reporting a defective ladder to the authorities, the ship's master should also be informed of the defect so that immediate repairs or modifications can be made.
One significant piece of safety equipment often taken for granted on a daily basis is the Hadrian's Safety Rail fitted to most pilot boats. This excellent piece of equipment demands much respect but presents some unexpected issues when used. The report of a recent study on this can be found on the UKMPA web-site under Technical/Various : http://tinyurl.com/ctggxjj (requires member log-in)
Following the successful 125th Conference in September, proceedings of the closed session are available for members at www.ukmpa.org, whilst the presentations can be found at www.ukmpa2013.co.uk.
It was extremely gratifying that after many years of unsuccessful invitations to his predecessors, we were able to hear the shipping minister Stephen Hammond MP address conference.
Owing to a serious illness from which he is almost fully recovered, John Clandillon-Baker was unable to attend conference to deliver his final report as editor of The Pilot. His 15 years of service were intended to be marked by the presentation of a suitably engraved wine carafe and glasses. The presentation was eventually made on behalf of all UKMPA members over dinner in London a few weeks later. Mike Robarts now has the challenge of maintaining the high quality of our journal, which is read world-wide, in both hard and online formats, and is much respected.
Fans of You-Tube will be aware of the dramatic video captured during Cowes Week 2011 involving the tanker Hanne Knutsen and the yacht Atalanta of Chester. The case came to trial in October, when the yacht skipper was found guilty of the charges against him.
http://tinyurl.com/pwr72u9
One of the two pilots on board Hanne Knutsen has emphasized that the display of correct day signals and the use of sound signals was an important (perhaps fundamental) aspect of the success of the prosecution. He also advises that if appearing as a witness in court, ensure that you are properly aware of the court procedures and the appropriate manner in which to answer questions likely to be aggressively posed by the opposition, whether prosecutor or defendant.
The proposed EU Ports regulation process continues with the draft report of the EU Parliament's rapporteur M. Fleckstein being recently published. Amendment 13 recommends "pilotage should be exempt from the market access provisions laid down in Chapter II of this Regulation". Whilst this is very encouraging, our efforts with colleagues in EMPA will not be relaxed until we are completely sure that this important proposed amendment is fully adopted and enacted. Please do not forget the importance of inviting your MP/MEP to accompany you on a pilotage act, in order to properly inform them of matters upon which they are expected to make judgement and decisions.
Discipline – Events in one member district have prompted research into the conduct of disciplinary procedures and hearings. If you are likely to be involved in a disciplinary action on either side, you are strongly advised to study the information on the ACAS website at www.ACAS.org.uk without delay.
Communications – If you are not yet involved, take a look at the UKMPA Linkedin group discussions and also @UKPILOTS Twitter feed, which is gathering popularity for pilotage relevant maritime news updates while enhancing UKMPA public exposure.  Our profession is increasingly under scrutiny, within the industry, political circles, and through increased television interest, the general public. It is imperative that the highest level of professional standards is maintained in skills, procedures and image. Are you personally confident that your professional image is the best it can be? – Food for thought and a little introspection, perhaps.
As you read this, Christmas and the New Year celebrations will be on the near horizon. For those who will be keeping UK trade flowing throughout the holiday period, be safe. For those able to enjoy the festivities, remember those afloat. Above all, my very best wishes to all for a peaceful Christmas and safe and prosperous 2014.
Leave a Reply