Training Courses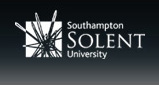 Scaled ship handling courses

Warsash Maritime Academy
It was a great pleasure to see a packed room for the 126th conference in Chester last November. As reported elsewhere in this edition, the 52 pilots and numerous guests as well as exhibitors and speakers enjoyed and indeed were enlightened by the eclectic mix of erudite and informative presentations. Resolutions passed of significance to members are the establishment of a second vice-chairman to assist in representation duties and also the re-affirmation of the 2006 mandate to employ a Secretary General in the future.
Although he was unable to address conference in person owing to late notice parliamentary obligations, the Rt Hon John Hayes MP (as shipping minister) sent a short video message instead. Amongst the (to be) expected political asides the address contained a couple of significant statements concerning the importance and roles of Marine Pilots and the UKMPA.  Both the speech and most of the presentations are available at http://bit.ly/1tCUaAR. The 2015 conference will be 4 & 5 November on board HQS Wellington, London.
The recent Ebola crisis in West Africa has justifiably caused much concern amongst the maritime community.  Shipping was served very well and promptly by advice to masters and shipping companies. The UK ports community received a number of general advice documents, most of which were regurgitated from other sources, with no effort made to give advice of direct relevance to pilots and other front line border personnel. I have been working closely with the DfT for some weeks now and in conjunction with PHE two presentations were organised – one at the conference in Chester and the other a few days later in Southampton, this latter widely promulgated within the ports industry.  You should by now have seen the slides of the Chester presentation and hopefully the accompanying video which is awaited as I write. I have also been urging the DfT to publish an M-Notice style document offering simple practical advice.
In essence, there are a lot of media hyped myths about Ebola. Caution is required if you are tasked to pilot a targeted vessel from W Africa, but simple personal hygiene with frequent hand washing (soap is better than anti-bacterial hand cleansers) and a common sense approach are all that are needed. In a nutshell, any infected individual apparently would be unable to function in a professional sense so is unlikely to be encountered by a pilot in the UK.
Recent events at a specific UK port, concerning the re-organisation of pilotage, with the current regime being replaced (but most concernedly with a associated very poor, non A960 compliant training regime), have shown how ineffective the current Pilotage Legislation actually is at ensuring the proper regulation of pilotage in the UK.
The omission of A960 from the PMSC is being addressed as a matter of priority. It is also apparent that ALL stakeholders in a port community (from the regulator outwards) should work together to establish a mutually agreed mediation/arbitration process so that where there is discord between them (which is inevitable from time to time) a structured procedure can be followed to try to reach a mutually satisfactory solution rather than simply resorting to legal action. More about this will be forthcoming in the new year.
I am now entering my fifth year as your chairman and continue to enjoy the role and I hope am serving you to your benefit. It is my intention to stand-down at conference next year. Professional representation is a team effort and the current teams within both the Section and Training & Technical committees are strong, hard working and effective. However, new blood is always needed both at a local (District) and national level. It is up to you how deeply you are able to be involved in one or the other, but for certain, involvement is essential for the future of our Association.
By the time you read this the Winter Solstice will be upon us and the nights will shorten as we head towards Spring; but of course we still have the winter storms to contend with.
May you have a peaceful and Happy Christmas and enjoy the celebrations to welcome in what I hope will for you all be a safe, healthy and prosperous 2015.
Leave a Reply