Training Courses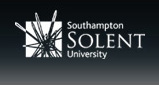 Scaled ship handling courses

Warsash Maritime Academy
It is with great sadness that I find myself considering the consequences of another pilot fatality. Early in the morning of the 28 th February, a Portuguese pilot, Captain Miguel Conceicao from the port of Lisbon, fell into the water while disembarking from the Hong Kong registered M.V. Singapore Express in Cascais Bay. He leaves behind a young family. While we are not yet aware of the causes and it would be wrong to speculate, it is a stark reminder to all pilots of the dangers we face on a daily basis. We cannot remove entirely the risks of boarding and landing but by insisting that vessels comply with SOLAS Chapter 23 and IMO resolution 1045(27) and by also following the guidance given in 'The Embarkation and Disembarkation of Pilots Code of Safe Practice' (available on the UKMPA website www.ukmpa.org) we can help to reduce the risk.
Kevin Vallance, a deep sea pilot, Hywel Pugh, a London pilot, and me joined an expert panel to advise the Fidra Films on their latest film, about pilot ladders. The film is scheduled to be released in April 2018. This film will then form part of a presentation that the UKMPA is developing on the Safe Rigging of Pilot Ladders. It is our intention that pilots will then deliver this presentation at nautical colleges to trainees and cadet officers. If any of you live near to a nautical college or training facility and would like to be involved in presenting this course please get in touch and I will send further details.
I also recently attended the UKMPA Maritime Immediate Medical Care Course presented by Saviour Medical, Paul Savage. This course was developed by Saviour Medical due to the initiative of Gareth Wilson, a Tees Bay pilot, and Nick Lee, a London pilot, and was launched at our conference in Cowes in 2016. Paul was pleased to tell me that to date no less than 500 maritime professionals have been through this course, with the majority of major ports now signed up, and others to follow. It is an excellent course and I would recommend that if any of you have not done it then please put pressure on your CHA to take up the course. It is not just for pilots, it is also for boat crews, tug crews and any other person working on or around the water. It is a testament to Gareth, Nick and Paul that this course has become so successful and respected across the UK ports industry.
We are now looking forward to this year's UKMPA conference, which will be a one day conference on 23 rd May 2018, in Bristol. The reason it is a one-day event this year is that in 2019 the UKMPA is hosting the European Maritime Pilots Association conference in Liverpool. This will coincide with the UKMPA conference and Manchester Pilots' 125 th anniversary. To have three such events coincide should provide for an excellent experience and will give you the opportunity to meet pilots from all over Europe and further afield. Preparations are well under way and I hope as many as possible will join us.
Editor's Note: I am pleased to announce that at the recent IMPA conference, John Pearn was re-elected as an IMPA Vice President.
Leave a Reply