Training Courses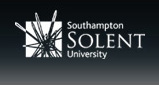 Scaled ship handling courses

Warsash Maritime Academy
It is with great sadness that I have to report another pilot fatality, Capt. Cals fell to his death on 4 th February whilst boarding a vessel in Sepetiba, Brazil. Our thoughts are with his family and colleagues.
Just before Christmas the dangers of pilotage transfer struck even closer to home. A pilot in Scotland suffered a serious fracture to his right leg whilst boarding a low freeboard vessel. It would appear that the boarding arrangement, as with the tragic fatality on the Thames, consisted of a boarding arrangement that did not comply with IMO requirements. We wish him a speedy recovery.
Whilst all these incidents continue to occur, we are working hard to raise the profile of non-compliant and defective ladders amongst industry stakeholders. I, Kevin Vallance (Deep Sea Pilot) and Dave Williamson (Liverpool) recently met up to progress development of a Pilot Ladder Rigging Course that pilots can present to nautical colleges and other stakeholders. Hywel Pugh (London) and I also met with the MCA, BPA and Chamber of Shipping to discuss ways in which we can further address the problem. Subsequent claims by the MCA that they have only had one contravention report in the last four years raises serious concerns about their record keeping and interdepartmental communication. The UKMPA members have forwarded scores of reports in the last year alone. A recent survey by BPA backs this up. I would encourage all pilots to familiarise themselves with the pilot ladder regulations SOLAS Regulation V/23 and IMO Resolution A1045(27) and also to visit Facebook page, Dangerous Ladders.
Before Christmas, many of you may have seen on the national news, the grounding of the vessel Kuzma Minin, after dragging her anchor, during a storm at Falmouth. A multiple agency operation involving, Tristan Gurd a local pilot successfully refloated the vessel. Congratulations are due to Tristan and his colleagues for demonstrating the highest levels of professionalism in such dangerous circumstances.
Final touches are now being put into place for this year's EMPA Conference which is to be held in Liverpool (21 st to 24 th May). The programme will include sessions on Pilot Boat Safety, Pilot Personal Safety, Technology, Human Factors and BRM issues. The UKMPA statutory AGM will take place on the afternoon of 24 th May. The conference will be supported by a tremendous social programme for delegates and partners, culminating in a gala dinner at the Liverpool Anglican Cathedral. Currently we have over 200 confirmed attendees from all over Europe and further afield. All UK pilots are invited to attend, up to date details can be found on the website https://ukmpa. org/empa2019/ It is understood that some pilots may wish to attend for only part of the event, in which case please refer to UKMPA Circular 03/19, or for further details or enquiries please contact UKMPA Treasurer Jason Wiltshire treasurer@ ukmpa.org
I do hope as many of you as possible can join us in May, and in any case I wish you all a safe year ahead.
Leave a Reply