Training Courses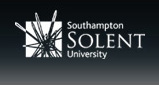 Scaled ship handling courses

Warsash Maritime Academy
Very Damning Revelations!
This issue contains outline detail of the many interesting and varied topics covered during the UKMPA conference in May. One relatively new piece of bridge technology is the Voyage Data Recorder (VDR) which IMO resolution A.163(78) required to be fitted to cargo ships above 3,000 gross tonnage by 1st July 2010 but with many smaller vessels, especially tankers, being voluntarily fitted, pilots should now assume that every vessel that they pilot is fitted with a VDR.
Although it is to be expected that criminal charges may result from any incident involving serious injury or loss of life regrettably, when incidents involving shipping occur, the legal principle of those involved being innocent until proven guilty is abandoned as highlighted in John Simpson's presentation to conference outlined on page 8.
This criminalisation trend has been enhanced by the fact that in the event of any incident the investigators will examine the VDR data in the minutest detail and if a pilot is involved, his actions and mannerisms from first arriving on the bridge will be subjected to thorough scrutiny. In the USA transcripts are now released and placed on line as with the case of the collision between the tanker Eagle Otome and tug Dixie Vengeance. on the approaches to Port Arthur. The VDR on the vessel reveals that moments before the collision the two pilots had a calm conversation and even shared an "off-color" joke and it also revealed that one of them was reading a newspaper. An investigator from the National Transportation Safety Bureau (NTSB) stated "I don't think that's the professional behaviour we expect of people…they were acting as two individuals who happened to be on board the same ship."
Another element that has come to light through our own MAIB investigations is that it's not just conversations that are analysed but also other factors such as the sounding of appropriate fog signals in reduced visibility.
Meanwhile of course the world waits with bated breath for the VDR data from the Costa Concordia to be released in October!
Be Aware. "Walls have ears!"
John Clandillon-Baker: 
editor@pilotmag.co.uk
Leave a Reply