Training Courses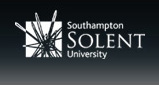 Scaled ship handling courses

Warsash Maritime Academy
The major issue currently affecting UK Pilotage is the Marine Navigation Bill (2) which is currently proceeding through the Parliamentary process, as detailed in Don Cockrill's Chairman's report
What has become evident since 2010 is that the government's agenda of removing legislative burdens on commercial interests across many sectors is not only blinding politicians to coherent arguments against proposed changes but, more alarmingly, is seemingly generating an almost evangelical belief that self regulation rather than statutory regulation will improve safety!
This has been particularly evident during the debates on the MNB (2) where Clause 2 seeks to amend the existing restriction within the 1987 Pilotage Act that a Pilot Exemption Certificate (PEC) can only be obtained by the "bona fide" Master or First Mate to permit any "deck officer" to obtain a PEC! Many of the reasons for the need to change the existing legislation put forward by the Bill's promoters are illogical nonsense yet the coherent, professional arguments submitted by Don and others who have written to MP's and Lords challenging the promoters' statements have been dismissed as whinges from a group only interested in self preservation!
UKMPA President, Lord Tony Berkeley, has tabled an amendment at the Bill's committee stage to have clause 2 removed from the Bill but, without the support of other MP's, this amendment is likely to be rejected. Given the level of interest shown to date by our MP's & Lords, as  revealed in these photos, such support is unlikely!
At the time of going to press the committee stage discussions on amendments haven't been completed so any developments will be distributed by UKMPA circular.   JCB
Leave a Reply