Training Courses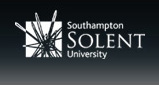 Scaled ship handling courses

Warsash Maritime Academy
As I am concluding this issue the loss of  the Costa Concordia continues to dominate the headlines. Although  I believe in waiting for the official report before commenting, we do know that the ship hit a rock and subsequently capsized when it should have stayed afloat!
Because of this, I  believe that the long term outcome will be a fundamental re-design of cruise ships.
Although I had planned to avoid referring to the Titanic, that disaster's relevance here cannot be ignored since the question must be asked as to how a modern passenger ship, built to the highest standards incorporating all the safety features that have evolved over the last century, could capsize and sink?
The other comparison that cannot be ignored is the inadequacy of the lifeboats and liferafts and the inability to launch them from a listing ship. Also, many passengers were unable to obtain a lifejacket because these were stowed in their cabins! In view of these factors it is miraculous that so many were able to escape but it mustn't be forgotten that (at the time of writing) 16 persons are dead and at least a further sixteen missing. Our thoughts must be with them and their families.
So is this going to affect pilotage? I believe the outcome could have both positive and negative effects. On the positive side there should be an increased focus on the skills required to safely handle ever larger ships in confined waters that pilots have had to adapt to managing over the years with very little acknowledgement. There will also, hopefully, be an appreciation that, if safety of navigation is to be maintained, pilotage requirements must not be reduced (see page 12) and  pilots must be well qualified and trained to the highest possible standards.
The negative aspect is that companies are likely to insist on pre-arrival passage plans with routes being agreed and strictly adhered to which could remove the existing flexibility which makes pilots experts at expediting port transits.
VTS control, such as that being trialled by the MONALISA project in the Baltic (see page 9) is also likely to be implemented.
With such a grim start to the year I wish you all safe piloting in 2012.
John Clandillon-Baker (JCB)
Leave a Reply