Training Courses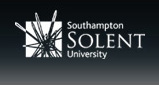 Scaled ship handling courses

Warsash Maritime Academy
EDITORIAL
As I predicted in the July issue, the operators of the Cosco Busan, Fleet Managment, have come to an agreement with the prosecutors to make an out of court settlement of a fine rather than face a court case and possible jail term.

The sum agreed of $10m still has to be approved by the judge in December but if, as seems likely, the fine is formally agreed then the settlement will enable Fleet Management to slip away quietly and avoid the glare of publicity that a court case would have generated. So, with the Master and officers of the Cosco Busan (rightly) immune from prosecution as a result of their co-operating with the NTSB investigation, the media and residents of California will be satisfied that justice has been done by putting John Cota behind bars as the criminal responsible for the oil spill.
Although I understand that there were other factors in this case that led John Cota to plead guilty to the pollution charge, was he really guilty of a criminal offence? Although I'm no lawyer, my understanding of criminality is that "the act does not make a person guilty unless the mind is also guilty". Based on this criteria, since there is no evidence to suggest that John Cota set sail that day with the deliberate intention of causing a pollution incident to kill an endangered species he isn't a criminal and shouldn't be in prison!
Although the media have now moved on, satisfied that the witch hunt has successfully found the guilty party, the Cosco Busan case has already encouraged other environmental legislators to commence criminal proceedings. In Norway the Captain and Third Officer of the vessel Full City are under house arrest charged with criminal gross negligence after the vessel's anchor flukes broke in a storm and she set onto rocks causing 300 tonnes of bunkers to leak out. Questions over this case obviously need to be answered, but a criminal prosecution? A worrying trend indeed!
Leave a Reply