Training Courses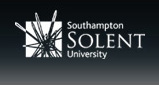 Scaled ship handling courses

Warsash Maritime Academy
INVINCIBLE?
The annual insurance renewal demand in January saw a few more  pilots deciding to withdraw from the UKMPA. What is it about our insurance that these pilots don't understand?
Whilst it is true that the Limitation of Liability clause in the Pilotage Act means that it isn't worth pursuing  pilots for recovery of physical damage costs to vessels or structures, these incidents, although stressful, aren't what pilots need to fear. There have been many articles in this magazine highlighting the fact that one of the greatest risks to pilots is the trend of criminalising seafarers for any maritime incident.
For example, tankers now have double hulls to reduce the chance of pollution but ship's bunker tanks are not so protected and are easily punctured. Pollution in the UK is a criminal offence and, as the one with the conduct of a vessel, a pilot is therefore open to criminal charges. A CHA has no obligation to support even employed pilots in such cases, indeed, they may come under extreme pressure to suspend the pilot involved. The UKMPA insurance provides legal representation cover for both these eventualities as well as for many more.
As Don Cockrill mentions in his Chairman's report there are several reasons why legal support cases are not fully reported in this magazine but I can mention  that in the last year the cover has resulted in a suspended pilot being re-instated and there are currently other cases in progress, one of which is particularly serious.
The UKMPA insurance scheme was originally introduced because the limitation of liability clause didn't cover many of the cases brought against pilots. None of the pilots who have benefitted from the cover ever expected to  need to make a claim but were extremely relieved that it was there when they needed it which really does beg the question as to why some pilots consider themselves to be so invincible as to consider the UKMPA insurance an inaffordable luxury!
3 Responses to "Editorial: Spring 2011"
Leave a Reply