Training Courses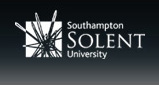 Scaled ship handling courses

Warsash Maritime Academy
So, despite a valiant campaign whereby the UKMPA executive and members wrote extensively to MP's & Lords putting forward comprehensive professional arguments against the de-regulation of the PEC regime to allow any bona-fide  "deck officer", rather than just the Master or First Mate, to obtain a Pilotage Exemption Certificate (PEC), the Marine Navigation (No.2) Bill has been passed without the amendments proposed by UKMPA Honorary President, Lord Tony Berkeley, to remove this clause.
The whole process has provided an insight into our "democratic" process of Government since what is most revealing is the undeniably significant influence of industry lobbyists in formulating legislation. The PEC deregulation clause was originally included at the request of  UK aggregate dredger companies (and later apparently by the short sea ferry trade) seeking to avoid pilotage charges being incurred as a result of their Masters & Mates having their working hours restricted by the EU Working Time Directive!
During the debates, a nonsensical argument was put forward that a PEC was an essential "qualification" for a junior officer's career advancement. In a recent article, the UK Chamber of Shipping made this statement "As the MNB 2 concludes its passage through Parliament, it is essential to increase the use of Pilotage Exemption Certificates (PEC) and allow all qualified deck officers to gain this qualification." By pure coincidence, when challenging a point made by Lord Berkeley, Lord Greenway made the following statement: "PEC examinations can be seen by both individuals and their employing companies as an important rung in the advancement of their professional careers. …. To me, there is no doubt that the extension of PEC eligibility will be of benefit to UK seafarers".  A PEC is of course NOT a qualification – it is a holder-specific permit for a specific vessel to be conducted in a compulsory pilotage area without engaging the services of an authorised pilot.
It is therefore a great irony that there is an apparent effort by some Industry bodies to stall the efforts of the UKMPA and other stakeholders to complete work on the long awaited Marine Pilot Certificate qualification despite it being first identified as a necessity post Sea Empress and still demanded by a number of government bodies.                      JCB
Leave a Reply