Training Courses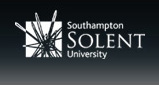 Scaled ship handling courses

Warsash Maritime Academy
Following on from Jonathon Pearce's DUKC ® feature in the Spring issue, on page 6 retired Southampton pilot, Nigel Allen, details how use of live Hydrographic and Meteorological data is now an essential element of everyday port operations. As Nigel aptly points out, over the past twenty years the ships have got bigger and bigger but the ports and their access generally haven't which has resulted in pilots having to adapt their skills, not just in learning how to handle these larger vessels, but also in making critical decisions with respect to additional tugs or aborting arrivals and departures when conditions approach the safe operational limits for manoeuvring.
A consequence of both these factors is that the relationship between the Master and pilot is now as important as the actual ship handling element of pilotage. I recall many years ago when the concept of providing the Master with a formal passage plan was being introduced, an old pilot tapped his head and told me "Sonny, that's the only passage plan that I need and that's where it's staying". At the time that attitude was not uncommon but no pilot can now afford to undertake any passage without preparing a plan and discussing it with the Master during what is now commonly referred to as MPX (Master Pilot Exchange). It is equally important that the MPX isn't limited to a tick box exchange at the commencement of the pilotage act and pilots should ensure that a dialogue and interaction with the bridge team is on-going throughout the passage, especially if there are any changes to the original plan.
Dr Katherine Devitt has written an article highlighting the MPX based on a comprehensive survey of both Pilots and Masters and all pilots should take note of the findings.
John Clandillon-Baker
editor@pilotmag.co.uk
Leave a Reply