Training Courses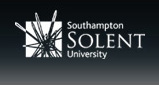 Scaled ship handling courses

Warsash Maritime Academy
Don Cockrill, John Pearn, Mike Morris, Peter Lightfoot and Martin James from Section Committee attended the annual EMPA general meeting in Lisbon 15 -17 April 2015. They were accompanied by Association members Julian Lancaster and Mark Green from the Tees Bay Pilots and Martin Grimshaw of the Deep Sea Pilots. There were over 90 delegates from 15 other different countries from EMPA, who assembled at a pre-conference cocktail reception at the Hotel Miragem Cascais. Delegates were officially welcomed to the EMPA GM with keynote speeches by the IMPA President, the Portuguese Navy Chief of Staff, Cascais Mayor, and the Portuguese Pilots' President.
Over the first day of conference there were various discussions on proposed resolutions. Members considered proposals, including impressing on member countries the importance of maintaining non-competitive pilotage services that embrace high standards of navigation. These standards are incorporated into local laws and regulations to maintain the safety of navigation, protection of the marine environment and the efficiency of port services. This proposal arises from continued pressure brought on members' pilot services by the proposed EU ports package. Another topic for discussion was members' continued efforts to ensure flag states responsible for port state control inspections make sure vessels use properly rigged pilot boarding equipment, a requirement that should be mandatory by being incorporated in local laws.
To ensure safe navigation of ever-increasing ship sizes members are encouraged when piloting to use traditional methods as well as new and evolving technologies. One proposal called for pilot bodies to work with stakeholders and commercial services, to highlight the importance of pilotage and the efficiency it brings. This includes pilot services being more open about what they do, so that piloting continues to be recognised as a public service.
Mike Morris was re-elected as a Vice President of EMPA
EMPA continues to modernise, which means it remains an effective membership body representing the interest of European pilots in the maritime sector. Members were also made aware of the increased costs that this will bring and a consequent increase in membership fees. Mike Morris, Manchester Ship Canal pilot and Vice-Chairman of the Association, has been re-elected as a Vice President of EMPA for a second term. Portuguese pilots presented Geoff Topp, a retired Liverpool Pilot and past EMPA President, with an award. At the end of the day delegates were treated to a bus tour of Lisbon followed by a cocktail reception and dinner at the port of Lisbon.
The shield presented to Geoff Topp
On day 2 delegates attended chaired presentations and technical discussions. The first of these was a series of presentations on Berendecht lock by a Flemish pilot Francis Baetens. This was followed by innovative pilot ENCs, by Hans Christoffer Lauritzen of Primar. Then the topic was 'Should pilots trust PPU and the elements of the AIS plug vs an independent unit?' by Thomas van der Hoff. Jonathan Pearce concluded the session with the use of real time dynamic charts. Following these, CSMART (who run the Carnival Cruise line simulator facility in the Netherlands) gave a presentation of their simulator. Particularly notable and important was a chaired round-table discussion on competition in pilotage. Various parties contributed, including some outside EMPA membership:
Isabelle Ryckbost – ESPO Secretary General – Video message
Carl Durow – International Group of P&I Clubs – Pilotage Subcommittee
Carlos Vasconcelos – MSC Portugal
João Franco – Ports of Sines and Algarve Authority
Pedro Viegas Galvão – Portuguese Shippers Council
Fred van Wijnen – CESMA
Lieselot Marinus – Director Shipping and Trade Policy ECSA
Marc Niederer – Managing Director Europe at Svitzer
It was quite clear to delegates the lack of knowledge by some who question pilotage. There is a need to continue to lobby for market competition being withdrawn from proposed regulation. At the end of the day delegates were invited to tour the local towns.
Day three was for EMPA members only. Delegates discussed proposals from the previous two days' deliberations. John Pearn presented on his project focusing on the updating of the EMPA constitution. John is part of an EMPA group meeting and discussing proposals with EMPA members. Conference closed at the evening Gala dinner.
Leave a Reply