Training Courses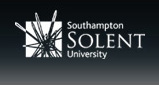 Scaled ship handling courses

Warsash Maritime Academy
FOUR TIMES A SCAPEGOAT
BY CAPTAIN DOUGLAS HARVEY
This book has been quite difficult to review. The problem is that Captain Harvey is a perfectionist in an imperfect world and by his own admission doesn't suffer fools gladly. Unfortunately as a captain of gas tankers Captain Harvey comes across not just fools but an endless stream of brigands, crooks and smugglers. When he joins a ship he uncovers incompetence and neglect by those he relieves and spend his entire voyages bringing the ships back up to scratch. I have no knowledge of the carriage of gas but Captain Harvey goes into detailed explanations as to how, as a result of his expertise the ships he commands end up carrying more cargo than ever before. His skills are not just limited to gas cargoes, on one ship he suspects that the engine is not performing to its best and sets to with the engineer to tweak all the setting which he claims resulted in a two knot increase in speed! All this attention to detail unfortunately resulted in Captain Harvey upsetting many ashore who allegedly set him up as a scapegoat, once with customs and a second time with his company to get rid of him.  During this time as master Captain Harvey only mentions pilots when he is bemoaning compulsory pilotage or exercising his prerogative to throw them off the bridge so it is surprising to learn that he had attended an interview to become a pilot for the Forth.
In 1990 our hero is called in to commence training but it does not begin well, with the opening line on this chapter stating "Since the introduction of the 1987 pilotage Act the standard of pilotage in the UK has shown a steady decline". It seems that suddenly Forth pilots are not only incompetent (again) with "Rarely a day goes by in the River Forth when there is not some incident or other" but also blackmailers and fraudsters and just in case there is any doubt left we are also grossly overpaid. Oh dear! During training he witnesses first hand how not to handle ships onto the various berths and into the docks. Once authorised Captain Harvey details all the berths and explains how it should be done. During his time as a pilot Captain Harvey has to deal with the RN and in a somewhat classic one liner states "… I am no great lover of the RN, am even less impressed with the RFA, and have no time at all for the RNR". So, that's that bunch sorted out then! But, if he has no time for the pilots Captain Harvey reserves his full wrath for the management of Forth Ports. Whilst I agree with many of the criticisms made against the establishment of CHAs and the 1987 Pilotage Act, unfortunately this is the legislation under which we all have to operate. Captain Harvey disagrees with many of the regulations, byelaws and directions imposed by Forth Ports but rather than seek to change perceived illogical rules through the pilots' committee he embarks on a one man rebellion. This action which involves breaching byelaws and ignoring Directions with which he disagrees, for some reason does not endear him to the Harbour Master or the port management.  The other pilots decide not join him on this crusade and are therefore dismissed as "a bunch of wimps". Regrettably the fully detailed account of the ensuing dispute between Captain Harvey and Forth Ports is set out in great detail and is not easy reading!  It culminates in Captain Harvey's earlier departure from the gas tankers being analysed and used against him thus setting him up as a scapegoat for a third time and he leaves the Forth pilotage after three years in service.
The rest of the book sees Captain Harvey back at sea doing ship deliveries with rubbish officers and crews and then becoming chief mate again on gas ships with Bergeson's. This section could form the basis of a gas carriage manual since to quote again "I can
squeeze in more cargo than anyone, only because I know the gas trade better than anyone, and have so many tricks up my sleeve that I now have a third arm". Detailed explanations as to how this is done and how everyone else is polluting the atmosphere by venting gas is provided. The book concludes with Captain Harvey sorting out another gas ship under the Bibby Harrison Management Services which is in a state of dilapidation. Again we are subjected to a detailed account of rubbish crews, incompetence fraud theft etc. and Captain Harvey leaves the ship claiming that he was only appointed in order to become a scapegoat.
Captain Harvey claims to have written this book as means of exposing the corrupt underbelly of the world of merchant shipping, in particular in the gas trade. I am not in a position to make a judgement on the accuracy of the very serious allegations made against named companies, ships and easily identifiable individuals but I believe that there is an exaggeration of the facts since ships successfully carry 95% of the world's trade without Captain Harvey on board. In the section on pilotage I do feel qualified to express an opinion. Much of the criticism is unjustifiable since Forth Ports is a thriving port operator and although largely unacknowledged, high quality pilotage plays a vital role in any port's success. Contrary to the impression given in this book the Forth pilots don't have a reputation as ship wreckers!
As a general summary of the book I found that the narrative was difficult to follow in places and the proof reading has been a bit sloppy. In particular, throughout most of the book the term "of course" appears as "off course" and to me that just about sums the book up.
JCB
St Thomas' Place, Ely. CB7 4GG. Tel:+ 44 (0)1353 646608
ISBN 1-905226-15-2. Price £19.99
Leave a Reply