Training Courses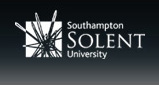 Scaled ship handling courses

Warsash Maritime Academy
STOP! DO NOT USE THIS FOR BOARDING
A pilot was recently confronted with this boarding arrangement on the vessel Eendracht and I understand that several other vessels have been designed with such an integral ladder system which the UKMPA believe is designed to facilitate transfers when the vessel is working cargo from barges.
Be advised that the arrangement is non compliant and as of 1st July is illegal.
DO NOT BOARD until a properly certificated and compliant ladder is provided by the vessel.and rigged adjacent to (not over) this arrangement!
JCB
Leave a Reply