Training Courses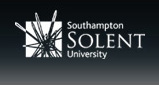 Scaled ship handling courses

Warsash Maritime Academy
Portable Pilotage Units (PPUs) have been in the marine industry for many years and are fast becoming 'normal' on the bridges of ships in pilotage waters around the world. The PPU is designed to support the pilot's experience and knowledge by enhancing their situational awareness and by providing some accurate empirical manoeuvring data. Navicom Dynamics is one of the leading suppliers of PPUs to the world market and recognises that providing an accurate and user-friendly tool is important to its customers.
The utility of a PPU extends well beyond that of the pilot only. Let us consider the Port Authority and the need to ensure that port operations remain safe as well as efficient. Loss of productivity through an accident or incident in a port can have significant financial, operational or even legal consequences. Ships are getting larger and larger and sizes are often increasing much faster than the capacity of the ports to accommodate them. So something may have to give. Either a certain size of vessel is denied entry into a port or the port adjusts its criteria and margins for that size of vessel. But how can this be done safely? Well, the use of a PPU, which includes a highly accurate GNSS/ DGPS positioning system, will allow the pilot, master and port authorities to work within higher tolerances because they have the accurate information to support them.
This can improve the efficiency of the port as well as the effectiveness of the pilot. However, we should not forget the fact that any safe ship movement in a port relies on the skills and experience of the 'team' conducting that movement. There are numerous examples where a breakdown in teamwork has been seen as a significant contributor to the cause of an accident or unwanted event.
Effective teamwork evolves from effective training as a team, and this training needs to be centred on the core components contributing to effective Bridge Resource Management. The New Zealand Navy has developed a robust BRM model, now standard practice, throughout the fleet and incorporated into all levels of watch keeper training. The model, developed by CDR Simon Griffiths and Simon Gooder in 2008, encompasses all the elements needed for safe navigation.
A PPU in the hands of a competent and well-trained operator can
support at least five of the human factors shown in the images: namely, voyage planning; voyage monitoring; situation awareness; pilot integration; and standard operating procedures. IMO resolution A960 is clear in the need for 'competent Pilotage authorities' to ensure pilots are trained and certified and that their training is refreshed to ensure they remain competent. This resolution was well supported by Captain Simon Pelletier in his article for the nautical Institute's The Navigator (October 2017).
Leave a Reply