Training Courses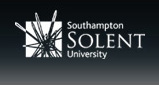 Scaled ship handling courses

Warsash Maritime Academy
I'm sure every pilot has received a phone call from the pilot office and had these words said to him. Why would they tell you 'it's a nice little job', instead of just giving you the facts about the job straight away? Every job should be nice, they may not all be little.
But hearing these words nearly always means you are going to be given something 'unusual' that will involve getting your thinking cap on, numerous phone calls and emails, and lots of other 'unknown' stuff to deal with!
I received such a phone call at the beginning of April: 'I've got a nice little job for you' (alarm bells ringing). 'Oh, very good,' I reply.
'It's on the bank holiday weekend at the beginning of May.' That's the first reason to panic – anything to do with a bank holiday in the UK usually means gale force winds and inclement weather, but it is May, so maybe I will be lucky, I hope so. Then we start the 'quiz'. Rather than give me the facts, we play a guessing game: –
'You won't have to worry about a 9m climb or using a combination ladder.' I can hear the chuckles on the other end of the phone. It's not very big then, or is it too big for a ladder? 'You might get your feet wet.' Now I'm curious. Anything to do with getting wet, apart from being out in the rain, isn't top of my list of priorities at work.
'You will be out in the fresh air for the whole job, as there are no bridge wings.' Let's hope it isn't raining then! 'You could go in "stealth mode" and sneak up the river unseen.' Now I am beginning to come to a conclusion about the 'nice little job', but before I make a guess I'm put out of my misery when all is revealed that it is the Dutch submarine HNLMS Zeeleeuw.
Strangely this will be my second pilotage act involving a submarine, the last one being in 2006, when I was tasked with the outward passage of HMS Onyx, as a dead tow. She was decommissioned in 1991, came to Birkenhead Docks in 2002, along with some other naval vessels, and belonged to the Warship Preservation Trust, where she had been open to the public. The trust went into liquidation in 2006 and the Onyx was subsequently sold. She was now moving to Barrow to be an exhibit at The Heritage Submarine Centre.
Having eventually been given all the vessel's details, which the office had to hand, I then put my brain into gear and started to think how I was going to get this job done successfully. A phone call to the agent confirmed the arrival and departure dates. A call to the CHA confirmed a lock and a berth. Consulting the tide tables made sure we would float in the channel and at what time we could enter Langton Lock. Checking the dock charts ensured we could reach our allocated berth and that the depth of water in the dock was sufficient.
Zeeleeuw was to visit Liverpool for some 'R & R' after spending time at sea. I guess this is even more important for the crew of a submarine, who for obvious reasons cannot really relax on board or go for a stroll out on deck! The term 'rest and relaxation' is probably the wrong one to use, as I am sure, like any other crew member on board a ship, the last thing they want to do when arriving in port is rest and relax! I think once we are alongside there will be a stampede up the gangway to get into town to 'rest and relax' in a more appropriate way.
One of the benefits of being a member of the UKMPA, as well as EMPA and IMPA, and having attended their conferences, is that there will nearly always be another pilot who I have met, or someone else knows of, who has faced a similar challenge. A quick phone call to Peter Adams (Admiralty Pilot) Portsmouth (thanks, Peter) answered most of my questions about boarding, manoeuvring, restrictions, using tugs, etc. A conversation with Joost Mulder (Rotterdam Pilot) at the EMPA congress in Antwerp also clarified a few other points as well.
With all the plans in place, hopefully, all I have to do now is wait for the big day to arrive. The vessel is due to dock on Sunday 6 May. We receive a daily 5-day forecast for the port and I eagerly await the forecast for Wednesday 2 May whilst also keeping an eye on the BBC weather website. The forecast wind on the day: – W'ly 7 – 10 knots. Well that's not too bad, better than the usual bank holiday gales. The BBC announces a high pressure will be over the UK with high temperatures. I have high hopes. The updated forecast gets even better: we are now looking at S'ly 4 knots, clear blue skies and warm sunshine, 24°c.
There are some further communications with the agents to clarify a few points. The vessel has asked to sail at 10.00hrs, but unfortunately HW is at 06.30, which is the time when we have to lock out and which would mean an 04.30 start, or they can opt for the afternoon tide and make it a 1700 start. I'm happy with either option and it's up to them! The reply comes back that they don't like early starts (who does?) and will go for the afternoon tide. I'm not going to complain.
Sunday arrives and the weather forecast is correct. It's wall to wall blue sky and sunshine, the temperature is rising, it's going to be a hot day out in the fresh air. I head out on the pilot launch, the river is like a mill pond and when we reach the pilot boarding area it's the same out in the bay, it couldn't be a better day at sea. Boarding had been arranged for 1300, we are a little early on station and scan the horizon to find Zeeleeuw. No sign of a submarine out there and no reply to our VHF call. She must be here somewhere. We sit and wait. At 1250 a black shape starts to appear from below the surface ahead of us, it is an eerie sight. A call comes through on the VHF from her that she will be ready for me to board at 1300, as arranged.
Getting on board was fine in the calm conditions. Quite a few of the crew had come up on deck and were sitting there enjoying the sunshine. I was shown the small hatch and ladder to climb through and down to get into the submarine. I was met by the Commanding Officer, his No.2 and the Navigating Officer.
We went through the MPX and discussed the passage. The Nav Officer had done a perfect plan of the passage, though we made a few adjustments to his timings for our arrival at the lock. The information I had received from Peter Adams was also invaluable about the vessel's manoeuvring and speed characteristics, which were confirmed by the Commander. I was shown the control room where the 'bridge' and 'engine room' are located and then we climbed up another three sets of ladders and up through another small hatch up to the conning tower.
The view from the conning tower was quite surreal, nothing like I had ever experienced before. I was glad it was sunny, for it would be a long miserable five-hour passage standing up there in rain. There was just about enough room for five people — the Nav Officer and a crewman were in the forward area, giving helm and engine orders to those on the controls below. We had a small PPU to monitor our position and speed, a gyro compass and two hand held VHFs.
The Commander and No.2 were sitting on top of the conning tower at the back and I had the remainder of the space. The submarine handled well and we made a steady eight knots up the river. Fortunately it was a quiet tide and we only met one outward ferry and were overtaken by three inward vessels.
We had two harbour tugs meet us at the mouth of the river, to assist in the swing and to then get us into Langton Lock and through the dock system to our berth. We had timed our arrival to perfection and swung at HW, entering the lock about 20 minutes later when it was all slack. The passage from the lock to the berth went well, although the Commander was getting slightly concerned as we had to pass through ever narrowing passageways to get to our berth. The tugs did a good job at controlling the speed and we managed to pass through the centre of each passageway. We didn't want to dent/catch the protruding fins and rudders at the stern!
We had made it safely to the berth, thankfully without any 'excitement' throughout the whole job. The submarine was safely moored. After all the planning and preparation, I was pleased and relieved it had all gone well and I had had a thoroughly enjoyable afternoon at work. The gangway was placed on board from the quay and I had the honour of being first ashore to get back home to rest and relax. I'm sure the crew would be hot on my heels, once they were dismissed from duties, to rest and relax ashore in their own way. I shall be back on board in three days for departure and to see how they all enjoyed Liverpool!
That's a story for another day…
Martin James is a Liverpool Pilot.
Leave a Reply