Training Courses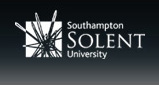 Scaled ship handling courses

Warsash Maritime Academy
Letter from the past editor!
Without a doubt acronymic mania has invaded the world and the maritime administrators have not been left behind. Not to be outdone our Editor has latched on to this trait with a vengeance and the last two issues of The Pilot were humdingers. As a grey-beard and ex-editor of the magazine I reckon he saved about 2 pages by using the dreaded acronym. But is he missing a trick? I know he is wonderfully computer literate and I'm sure is a wiz kid at text messaging. Combine the two and The Pilot could become a mini tabloid and save all the large envelopes! We could even have a text greetings column, on my behalf my grandchildren suggested: "It wz gd 2 hear my mate I.E. frm MH(rtd) is stil wth us. Yak e da taf The recipient will instantly understand this!
To help the elderly could the Editor either spell out the acronym when first mentioned or give us an acronymic dictionary on the back page.
John Godden
Oh dear, wrists well and truly sore from this! It is always difficult to decide which acronyms to spell out and which can be left. I generally assume that the common maritime ones such as MCA, MAIB etc are known to all our readers but some, which are recognized by working pilots such as PMSC (Port Marine Safety Code) and NOS (National Occupational Standards) may be less recognized by retired pilots. I promise to be more considerate in the future. This does of course mean that there may be less space for my words of wisdom! Did I hear "thank goodness for that"??
JCB
Leave a Reply