Training Courses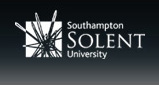 Scaled ship handling courses

Warsash Maritime Academy
Y-tronics :Letter
Dear Sir
Having read the article by Ed Neale in the October Pilot magazine concerning Ytronic Bluetooth AIS, I felt that the following would be of benefit to fellow pilots.
I am a Deep Sea Pilot working through George Hammond. For several months I have been conducting onboard trials using Y-tronic Bluetooth. My set up is as follows:
Y-Tronic Bluetooth AIS Adapter, IBM X40 Laptop, BlueSoleil Bluetooth Dongle, Navmaster Electronic Chart System with ARCS charts. The electronic chart system was supplied by PC Maritime of Plymouth. This package gives me a number of useful tools, such as: The automatic download of ship dimensions from AIS The use of AIS as a position source The ability to use a Bluetooth GPS as a secondary position input, in case the AIS input fails The ability to set up an alternate route which I can see onscreen alongside the primary route The automatic recording of voyage data for later replay The system works together excellently and is user friendly. It is possible to display targets in the side panel in list format in order of distance from own ship.
Additionally information can be selected to be displayed automatically alongside targets on the electronic chart. You can display as little or as much info as you want; for example, I have mine set just to display ships name and destination.
The software system can automatically display tidal vectors and heights. It also has the benefit of a built in Voyage Data Recorder so it is possible to replay Voyage Data at a later date including movement of AIS targets.
I have found on several occasions that there is a momentary loss of AIS position signal, perhaps due to interference to the Bluetooth transmissions.
To overcome this, I have a Globalsat Bluetooth GPS which I run as my secondary position system – Navmaster will transfer automatically from primary to secondary input if the primary interface fails. Although I have so far used Admiralty ARCS charts, Navmaster works with ENC (official vector) charts and I will shortly be testing the system with ENCs. I can certainly recommend this system to anyone intending to go electronic. PC Maritime have been extremely helpful in the initial setup and fine-tuning of the system.
PC Maritime can be contacted at marketing@pcmaritime.co.uk and www.pcmaritime.co.uk
Andrew Ward MNI
One Response to "Letter, Y-tronics"
Leave a Reply