Training Courses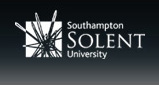 Scaled ship handling courses

Warsash Maritime Academy
THE UK PILOTS' "SQUAD"
Back row:  Derek Clunas (Aberdeen), Jordan Wood (coach), Matt Easton (Liverpool), Tim Wingate (Aberdeen) and David Roberts (Liverpool).
Middle:  Iulian Gram (Mostyn), Derek McAuley (Forth), Kenneth Macinnes (Forth), Willie Terry (Forth), Steve Swanick (Manchester), Peter  Simpson (Liverpool)  and Simon Wood (Liverpool).
Bottom: Zane Joachim (Tess), Peter Flanagan (Thames), Martin Greenslade (Bristol), Mike McNeil (Manchester), captain Kevin Walsh (Liverpool), Steve Blake (Angola) and Dave Williamson (Liverpool).
In mid May, Liverpool Pilots hosted the 48th European Pilots' annual football tournament.  Twelve squads and their supporters gathered on the Vauxhall FC ground in Ellesmere Port, while many wives and partners enjoyed a Yellow Submarine tour of the city centre.
The UK squad started brightly by defeating Rotterdam (champions for the previous three years) 1-0 in a tense opener.   The perennial weakness of the UK effort is the lack of practice games due to the scattered location of players, so a strong performance in the first game was pleasing.  The second game was against Weser-Ems but, after a goalless first half, lapses at the back lost three quick goals, and a strong fight back produced only one in reply.
After a very good buffet lunch, the UK team drew 1-1 with NOK1 (Brunsbuttel and Baltic combined) and went into the last group game against Belgium needing a healthy win.  That was achieved, as good passing and strong running created a 4-1 victory, but other results meant fifth spot rather than a place in the semi finals.
Enough UK players had been available to form a second team, playing as Liverpool, which started with a 2-0 win over Hamburg/Elbe before a 1-0 loss to NOK1.   In the afternoon France was defeated 1-0 before Rotterdam edged out Liverpool 2-1, giving "the locals" seventh place.
Weser-Ems went on to win the final, reclaiming the title they last held in 2008, before the tournament ended in customary fashion, with happy hour to relax some weary legs.
A fine meal and dinner dance for over three hundred and fifty was held in the Crowne Plaza hotel and was a great success.  .
The UK pilots from other districts are greatly indebted to their Liverpool colleagues – in particular Dave Williamson, Simon Wood, David Roberts and Kevin Walsh – for their huge efforts in organising and running such a large and successful event.
Kenneth Macinnes
The 2013 Tournament will be held in Livorno May 16-17th
An ideal opportunity for any UK pilot to build a holiday around the event.
2 Responses to "Liverpool Hosts the 2012 European Pilots' Football Tournament"
Leave a Reply