Training Courses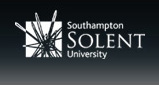 Scaled ship handling courses

Warsash Maritime Academy
In January 2013, feeling a bit fat and jaded, I saw an advert in the International Pilots Association Magazine for the Mission to Seafarers' Flying Angel Ride. 75 miles around the New Forest – I have the bike, need a challenge, and have time to train – how hard can it be? 28 April 2013. Up bright and early with my son in law, Nicholas Little, who only the week before had decided to keep me company. A lovely bright sunny morning, but white with frost and temperature -5 degrees. Loaded the bikes on to the car and drove to Brockenhurst, by which time the temperature had soared to zero. Lulled by the sheltered warmth in the car park we decided to wear shorts! We were sent on our way with a prayer from the Missions to Seafarers General Secretary Rev. Andrew Wright and with warnings from the nice lady organiser:
1. Mind the New Forest ponies and cattle: they don't give way to anything;
2. Mind the cattle grids, because they injure a lot of cyclists; and
3. Mind the locals: they hate cyclists and would rather drive over than around you!
So, Health and Safety dealt with, and driven by the power of prayer, we set off just after 9 o'clock. Five minutes later, and less than half a mile in, suffering wind chill and the biggest goose bumps I have ever seen, we stopped and dug in our saddle bags for warmer layers. Ten minutes, and still less than a mile in, we were stopped by the terrible rattling of Nick's bike. We discovered that this was caused by his pump coming unclipped and catching in his pedals. No problem to fix, once we realised what it was. But there was an air of things not going well as the sun disappeared behind a low overcast sky. It was still very cold. Nick and I now settled into a bit of a rhythm. Cyclists lycra had long since disappeared over the horizon. We were leading a group best described as the baggy shorts brigade. We passed through pretty villages, passed Beaulieu, where cars queued to get into the famous Beaulieu Boat Jumble, and dodged around ponies standing obstinately in the road. They were apparently comatose from the cold.
At twenty five miles we arrived at the first water and snack stop, where the most popular item was a huge box of jelly babies. Pockets stuffed we set off on a section best described as 'undulating', not hilly like Wales but, nevertheless, up and down. I am sure somebody told me the New Forest was fairly flat… By forty miles the legs were hurting, but we kept going. I have ridden further than forty miles before and not hurt like this; it must have been the cold. At fifty miles, another break and more jelly babies, then ever onward. At about sixty miles the pain in the legs cleared and the last hour was almost pleasant. We arrived back in Brockenhurst just after 4 o'clock to cheers from the crowd and a hog roast.
Many thanks to ABP, my colleagues, ex-seafarers, friends, family and the many pilots who sponsored me. I raised a thousand pounds for a worthwhile cause. I was the top individual fundraiser for the event.
Gordon Harries is a Swansea and Port Talbot Pilot
Leave a Reply