Training Courses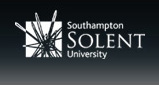 Scaled ship handling courses

Warsash Maritime Academy
It is not easy to review two large volumes in half a page but these two volumes comprehensively cover all aspects of of the topic in detail. Although mainly for deck officers there is also much information of value for pilots contained within the pages.
Volume 1: "Principles & Practice" is the most relevant for to pilots and its contents comprehensively detail what it says on the tin! Of particular interest to me were the last few pages where the author, Captain Clark has written a section entitled "A personal view on problems in mooring operations". This details experiences such as new builds and conversions and also examines the issues around mooring with respect to manning levels. This is a subject close to my heart!
When berthing large tankers fitted with heavy mooring wires it appals me to see  a crewman standing in front of the winch pulling the wire with a steel hook trying to get the correct number of turns onto the split drum! Self spooling drums for wire handling were invented over 150 years ago but according to the book are rarely used because of the high maintenance required to keep the spooling gear running freely! The shipping industry claims to be concerned at the number of injuries caused during mooring. Well whose fault is that? I have never seen a man on a heavy lift crane standing next to the wire drum with a hook but Jolly Jack Tar has always been an expendable item and is obviously cheaper to replace than maintaining a self spooling winch!!
I unmoored a new tanker. It took ages to bring the wires on board because the winches were too small for the wires and couldn't contain the full length unless the crew carefully spooled them one at a time! So were the winches going to be replaced? No. The solution was that they were going to weld an additional 30cm onto the flanges. Welcome to safe mooring in 2010!
Finally, the latest wheeze from the armchair brigade is to have "snap back zones" painted adjacent to the winches with "no go areas". As a Captain stated to me, if the ship's mooring area was located in a factory ashore, the HSE wouldn't allow anybody within 50 metres of it!
Volume 2: "Inspection and Maintenance" is very well compiled by Walter Vervloesem with hundreds of photographs and a CD detailing good and bad practice. Excellent for ship's officers and surveyors but of lesser relevance to pilots.
Both volumes are published by the Nautical Institute and cost £75 (discount for members).
www.nautinst.og/bookshop/default.aspx
Leave a Reply