Training Courses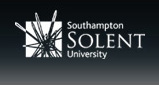 Scaled ship handling courses

Warsash Maritime Academy
Albert followed the usual career path of the Brabo (Antwerp) boatmen and Dock Pilots Company as a boatman, and then in due course qualified as a Brabo Dock pilot in Antwerp. He piloted all manner of ship types and sizes, including those, which at the time, were the largest bulk carriers and container ships frequenting the port. He first became a member of the EMPA Executive in 1993, taking on the very important role of Secretary General. He continued in this position for twelve years, during which time his commitment to the interests of pilots was absolute. As a Director of Brabo he was also closely involved in the European Boatmen's organization on behalf of his organisation. Over the years he took a necessarily keen interest in the politics of the EU, particularly in debates on provision of port services. He was also a keen advocate of the need for the improved safety both of pilots and of boatmen, something which he definitely helped to achieve over the years.
During my years of membership of the EMPA Executive, and particularly during my term as President of EMPA, Albert was a vital liaison link with our office in Antwerp, an office
that was kindly provided for EMPA by Brabo, within their premises. His support towards all our EMPA activities was hugely appreciated. And, once the serious work had been attended to, Albert was always a pleasure to be with socially,
a happy, positive and fun loving colleague who will be greatly
missed by all who knew him.
Our thoughts and very sincere condolences go to his wife Mady
and family.
Geoff Topp
(Liverpool Pilot – Retired)
Leave a Reply