Training Courses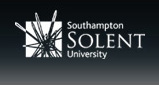 Scaled ship handling courses

Warsash Maritime Academy
Alaistair (Alec) Cooke was born in Newcastle -upon-Tyne in 1939.
He went to St Joseph's College boarding school when he was 8. At 15 he became a student at South Shields Marine School and began an apprenticeship with Headlams of Whitby. He spent 6 months on the Hector Helen on a whaling expedition before joining the Manchester Ship Canal Company as a helmsman in 1960.
When he became a Marine Pilot in 1990 he declared he had 'the best job in the world'. Whilst serving with Manchester Pilots he became Chairman and promoted our profession at every opportunity. After retirement he stayed involved by becoming the Retired Pilots chairman and stayed current with happenings on "The Ditch".
The sea was definitely in his blood as he also canoed and sailed throughout his life. He was involved with the Sail Training Association and with the Ocean Youth Club (OYC), where he crewed and skippered yachts to bring a taste of the sea to many landlubbers. The OYC benefited from Alec's contribution for over 20 years. He enjoyed sharing his sailing expertise with others and bringing groups of people together to sail, walk or have a drink. He helped organise inter- service sailing days in the Menai Straits where a good day out was always had by all, notwithstanding the occasional unintended capsize!
Having bought 'Wanderlust',a Moody 376 sailing yacht, he spent some years having cruises along the Turkish coast and even partaking in a Eastern Mediterranean cruise to the Middle East. Ill health eventually led to him selling his yacht, but he then joined The Royal Mersey Yacht Club where he raced a smaller boat.
Alec thoroughly enjoyed spending time with like-minded friends. He was a kind, friendly and gentle man who didn't allow his ill health to prevent him enjoying life.
Judith, his wife for 56 years, together with their sons Bob,Tony and Stuart (Vivienne died when she was 7yrs old) miss him very, very much.

 Robbie Hide (Manchester Pilot)
Leave a Reply