Training Courses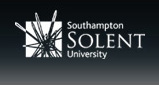 Scaled ship handling courses

Warsash Maritime Academy
Anthony Rowe (Tony) Jones died on 27 th November 2017 and was a Manchester Ship Canal pilot for over 30 years.
Born in Liverpool on 11th November 1928, Tony in 1945 entered the sixth form at Quarry Bank School but always wanting to be a sailor he applied for an apprenticeship and was offered a position with Elder Dempster Lines in February 1946. He qualified as a third mate in June 1950. Most of his voyages over the subsequent two years were spent off the west coast of Africa, including service on the MV Apapa and SS Sapele.
Alick, Tony's younger brother, describes him as 'a rather romantic figure doing grown-up things, like going to sea, braving all weathers and going to such exotic places even bringing back bananas and coconuts, completely new to me'. Tony loved going to sea and would probably have gone onto be a master mariner if he hadn't met his future wife, Marjorie, and begun to look for a role closer to home.
He started as a helmsman on the Manchester Ship Canal in March 1953 and married Marjorie later that year, the start of a long and happy marriage spanning over 64 years. For the rest of his life Tony and his family lived in Childwall in south Liverpool. His son, John, was born in 1954 followed by a daughter, Judith four years later.
He loved his job on the Ship Canal, progressing to be a Second Class Pilot in 1957 and a First Class Pilot three years later. In 1984 he was delighted to receive a long service award in recognition of 30 years service on the canal.
Away from work, Tony was a keen cook, certainly an unusual skill for a man in the 1950s and 60s. Because of his job he was often at home during the day and, sharing the household chores, he began to cook. He soon discovered that he enjoyed it and indeed had a talent for it. He was also an excellent baker. His love of cooking showed generosity of spirit, for example he'd go out of his way to make everyone's favourite dish on their birthdays. Tony and his wife also had a lifelong love affair with France, visiting several times a year, particularly following his early retirement in 1988.
Tony was much loved by his wife, children, grandchildren and wider family. His grandson described him as 'honest and with an incredible sense of fairness', while his nephew remembers him as 'always laughing and smiling'. He will be truly missed by his family.
Leave a Reply