Training Courses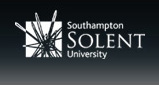 Scaled ship handling courses

Warsash Maritime Academy
Bill was very much his own man, quiet, gifted, independent of thought and action, and a most competent seaman.
Unusually for a merchant seaman, Bill was born and brought up in Smethwick, Birmingham, where he joined the sea cadets. Early in 1944, just after his sixteenth birthday, he went to sea as a cadet with the Eagle Shipping Company, which owned a fleet of oil tankers. This was an interesting if very surprising choice, because in World War Two oil tankers were choice targets for U-Boat captains. His choice was influenced by the saga of Operation Pedestal, the code name for a convoy sent in 1942 to replenish the besieged and starving population of Malta. This convoy included the tanker Ohio, with a cargo of kerosene, the essential fuel for Spitfires on which the survival of the island depended. Manned by Eagle Oil Shipping personnel she was torpedoed and bombed, sustaining a flooded engine room and the remains of a German bomber on her foredeck, but miraculously she remained afloat. With a destroyer lashed to each side she was towed into the Grand Harbour at Valetta.
Bill then spent the rest of the War in the North Atlantic, bringing vital oil supplies to the UK. Although civilians, merchant seamen, especially in the North Atlantic, were in fact at the front line twenty-four-seven, week in week out, which required courage of the highest order. That this was so is evidenced by the fact that the rate of attrition for merchant seamen far exceeded that of any of the three armed services.
After the War and whilst his ship was in dry dock in Falmouth, Bill met Valerie. They were married in 1949 and had two daughters, Linda and Anne. Sadly, Valerie crossed the bar ten years ago. Bill remained with Eagle Oil until 1958, then spending a few months on ferries based at Holyhead. He joined the pilotage service at Falmouth, where he remained until transferring to Milford Haven in 1963.
This was a time when the port at Milford Haven rapidly expanded and developed from handling tankers of a maximum of about 60,000 tons up to steam-driven tankers exceeding 250,000 tons. Bill was involved in developing methods enabling these leviathans to enter the port. In their early days these large steam-driven propulsion systems were not reliable, which, taken together with commercial pressure from the oil companies and a compliant port authority, pushed safety afloat to its absolute limits, and incidents occurred.
One incident involved the Esso Copenhagen, of about 250,000 tons. It had a damaged rudder and propeller and was towed to Rotterdam for repair. Bill was nominated to get her out of the Haven, and I acted as his assistant. A powerful Dutch salvage tug was engaged to tow her, local tugs being deployed to assist with control in the Haven. Whilst turning seaward at West Angle buoy, the Dutch tug parted his towing wire and we headed for Watwick Beach. Bill's superb seamanship prevented a stranding, with all its possible consequences, before the Dutch tug connected a new towing line.
I acted as Bill's assistant when another incident occurred, this time involving the La Loma, a 260,000-ton tanker sailing from Texaco on a spring ebb tide and drawing 46 feet. On leaving the berth the engines failed completely. Returning to berth was not an option.
With coolness and consummate skill Bill, with the aid of four local tugs which by today's standards lacked manoeuvrability and power, swung her head west, then piloted her safely out of the Haven, anchoring her three miles offshore and thereby saving us from what had all the makings of a potential disaster.
Bill was a gifted man with many interests. He always had dogs, and he also had a macaw and an African grey parrot, but his passion was yachting. He successfully modified his first boat, a Wing 25, to improve its sailing qualities, so that it could in effect sail itself. His next boat was Taona, which in retirement Bill, Valerie and the dogs cruised to Ireland and Cornwall. Returning from one of these cruises they called in at Padstow, and while there the weather deteriorated. As a gale was forecast, they decided that Valerie should return by road and Bill sail the boat home. South of St Govan's Head and in very bad weather the tiller broke and, because of the adverse weather, Bill was unable to fit the spare. He informed the Coastguard, who contacted a coastal tanker to provide a lee for Bill while he fitted the spare tiller. Unfortunately, in its attempts to do what it was asked, the tanker collided with Taona, damaging the rigging to such an extent that the mast became dangerously unstable. Into a full gale blowing Angle lifeboat was launched. On its arrival at Taona the lifeboat decided that conditions were too dangerous to tow the yacht and that Bill's only option was to abandon his beloved boat. But the bad experience did not curb Bill's love of the sea. In due course he bought another boat which he named Kerno (Cornwall), modified her and continued sailing until about six years ago.
Bill was an extremely accomplished all-round seaman, equally comfortable whether piloting a 1,000-feet long, 250,000-ton VLCC, or sailing a 30-feet long five-ton yacht. He will be missed not only by Linda, Anne and their families but by all who knew him. On behalf of all of us, I say cheerio to a much -respected and consummate seaman.
Ian Evans
One Response to "Obituary: Bill Bailey 1928-2017 (Milford Haven Pilot)"
Leave a Reply