Training Courses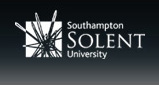 Scaled ship handling courses

Warsash Maritime Academy
Robert Anderson sadly passed away shortly after his 69th birthday at the Causeway hospital in Coleraine. He was originally born in Coleraine but lived at Ballymoney where he was well known for being a professional mariner having held positions as Master and Harbourmaster/Pilot at local ports.
He made local contributions to the Coleraine Historical Society, enjoying writing on the maritime side of things as well as participating in the preservation of historical lifeboats. The professional mariner side of his life saw much courage whilst piloting a passenger vessel in the area in which he was unable to anchor in bad weather. He stood by onboard till the storm had passed and found a safe anchorage. He had a warm side to his nature and always a warm welcome to many a visiting ship's master.
Many acknowledgments about his warm generous personality have come from the local community and he will be sadly missed by his wife Elizabeth, son Neal and daughter Charlotte. He also had grand children: Henry, Ellie–Jean, Tommie and Arthur.
Norman McKinney
Leave a Reply