Training Courses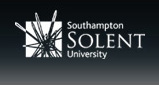 Scaled ship handling courses

Warsash Maritime Academy
George was born in Portishead, on 26 th September 1923 and attended Bristol South Central School from 1934-1938.
George's grandfather and father were seafarers in the world of tugs and on 25th April 1938 George went to sea at the age of 14 as a deck boy on the Camito (Fyffe's Bananas). In December of that year George commenced his probation to a Bristol Channel Pilot, on completion of which he signed indentures for a five-year apprenticeship, completed on in March 1944. George joined the pilot cutter Queen Mother. Bought by the pilots to replace sailing cutters, she was an ex-steam trawler with a long history of her own. Pilots and apprentices became very close and friendships for life were formed, each apprentice telling a personal story, and George was no exception.
Upon completing his apprenticeship, George joined Jamaica Planter as fourth mate to commence a deep sea going period. This service was a requirement to qualify as a Bristol Pilot, for each former apprentice was required to pass a minimum certificate of First Mate F G, to enable him to await a vacancy to sit the pilots examination and, if successful, to become a pilot third class.
George's deep-sea life was extensive and he was able to pass all his Board of Trade examinations first time after only a very short period at navigation school. He received his Masters F G on the 12 th November 1951. He was informed of a vacancy for a Channel Pilot in 1952 when Pilot E Hunt retired. George having passed his pilot examination was appointed a 3 rd Class Bristol Channel Pilot in July 1952. Three years later he progressed to First Class Pilot without limit in 1955.
George became a company representative and along with others was influential in forming pilots' policy with the Bristol Pilotage Authority. He was head hunted in 1975 by the owners of Kings Tugs, and retired from The Pilot service in May of that year. He joined C J King & Sons as General Manager of King's Tugs, prior to which, in an off duty period, he was flown to the Cape Verde Islands to return as master of the Sea Bristolian.
The story of C J King Tugs and Yachting are full stories in their own right. Save to say George and Herbert Watkins built a boat, sailed from Bristol to Plymouth. Off Plymouth they met dense fog. Cautiously approaching the shore preparing to anchor, they heard a voice from a nearby vessel calling, 'Are you the Plymouth Pilots?' to which all on board replied, 'No! We are Bristol Pilots.'
W. C. Rickards (Retired Bristol Pilot)
Leave a Reply