Training Courses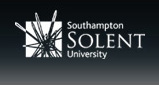 Scaled ship handling courses

Warsash Maritime Academy
Peter Ryder spent his early life in Cheshire, though he was born In Cawnpore , Northern India. His seagoing career began in 1962 with Reardon Smiths of Cardiff, and later with the Blue Star Line, then with Glen line.
He obtained his Master's Certificate in 1971, and in 1972 joined the Nigerian Ports Authority's pilotage service in Port Harcourt and Bonny districts. He then moved into pilotage at Freetown, Sierra Leone, before joining the Milford Haven Pilots in October 1976.
He served as Pilots Chairman from 1991 to 1993 and as a director of the Milford Haven Pilotage Company in 1993 and 1995, a post in which he proved always forceful in promoting pilot interests.
Boarding and landing, often a challenge at Milford, was covered by an over-carrying arrangement.
He was very supportive of an additional voluntary scheme utilising the cooperation of the RAF Sea King Rescue Squadron at Brawdy in boarding and landing in exceptional conditions.
He later became involved in detailed simulator exercises, investigating the tidal regime in the approaches to the port. This developed further into an interest which he carried on as Training Pilot until his retirement in 2003.
He was also a very fit man, cycling regularly one or two days per week, raising considerable sums for charity. A regular blood donor, he received an award for giving fifty pints!
Both he and Davina always offered friendship to new pilots, who together with other friends, enjoyed one of
his huge barbecues. A keen rugby enthusiast he was for twenty-five years treasurer of the Neyland rugby club. However, his greatest interest was golf; one might almost say a religion. A past captain of the Milford Haven Golf Club he was also the organiser of the Pilots' Association annual golf matches and was their secretary for many years.
In 2008 he and Davina bought a house in Arizona, where they would spend four months or so to escape the cold and damp of the Pembrokeshire winter. Here they could cycle and swim and indulge Peter's love of golf.
Above all his greatest love was for his family. He leaves his wife Davina, two sons Richard and Christopher, and twin daughters Ruth and Rachel, five grandsons and a granddaughter.
Mike Haigh
Leave a Reply