Training Courses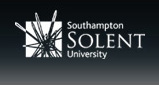 Scaled ship handling courses

Warsash Maritime Academy
Raymond Anthony Eades was born on 12th December 1945. He grew up in Liverpool and showed an early interest in birds and the natural world. Ray decided on a career in the Pilot Service and joined as an apprentice in 1963. His eight-year apprenticeship was a hard one, and included two years of part-time study at the former polytechnic, now John Moores University, Liverpool.
As an apprentice he was required to show satisfactory progress in passing examinations each year, and Raymond also served a required twelve months' sea service in Clan Line, sailing to India and South Africa. Between 1963 and 1971 he carried out the duties of an apprentice in manning the cutter, including all the work on deck and manning the small boats used in transferring pilots between cutter and ships trading into and out of the port. From about 1967 onwards he was trusted as an officer, keeping watch on the bridge and, eventually, he became Chief Officer – as the final step before qualifying for his pilot's licence.
Following the completion of his apprenticeship, Ray worked as a Liverpool pilot from 1971 to 1988, with only a four month gap in 1985, when he worked for the Port of Dammam in the Arabian Gulf,
Saudi Arabia.
His passion for birds and the environment continued, and in the early 1970s the Dee Estuary was threatened by proposals for a series of water storage barrages and a new motorway crossing from the Wirral to north Wales. Ray's published evidence (Eades, 1972, 1974a, 1974b; Eades & Okill, 1976, 1977) was of critical conservation importance and was a significant factor in these highly damaging proposals being dropped.
With the decline in pilotage at Liverpool, in 1988, following a major shake-up, Ray chose to transfer
to the Humber, where he served
as pilot until his retirement from the Pilot Service in 2002. He was always noted for his record keeping and journal of birds and wildlife that he spotted on ships or the journey to
or from the pilot station by land.
Ray and Val moved back to the Wirral in 2010 and settled in Parkgate, a short walk from Neston Reedbed on the Dee Estuary. Even after retiring from pilotage Ray continued with his passion for birds and natural England. He made many contributions and was consulted for many conservation projects, making many friends and colleagues. He sadly passed away in hospital on
the 15th June 2016.
Barrie Youde
Leave a Reply