Training Courses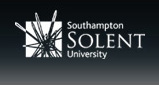 Scaled ship handling courses

Warsash Maritime Academy
Thomas Anthony Watson was born on 13 th July 1917, and watching steamers on the Thames as a child from his home at Cheyne Walk, Chelsea, inspired his nautical interest. The oldest of three children he attended Rudolf Steiner School in Streatham before joining the training ship HMS Worcester. Early memories were of roller-skating along the Embankments, model boating on lakes in Kensington and Hyde Park, and summers in a cottage on the coast at Pett Level in Sussex.
On leaving the Worcester, Tom joined Houlder Brothers sailing to South America. At the outbreak of WW2, although he had promised his mother that he would not sail in tankers, on 20 th January 1940 he was serving in the Coroni River when she was sunk by a mine off Falmouth. After obtaining his First Mate's certificate he moved to the Royal Mail line and later the Blue Star Line before obtaining his Master's certificate and sailing in the Baltic and West African trades as Master. During this time, at the request of the secret service, he took a camera to the Baltic to photograph 'matters of interest' in Soviet Poland.
He married Iris, and their son Stephen was born before Tom left the sea for Trinity House River Pilotage on the Thames. Tragically, Stephen was killed in an accident in 1955, but Martin Watson was born in 1951 on the day of Tom's first paid pilotage job.
Tom was proud of having been a pilot for 26 years before being invalided out of the service in 1977 as a result of a broken arm. He took up boating in 1969 and he and Iris had many trips to, and great times in, France, Belgium and Holland until Iris died in 1981. Shortly after that Tom met Ivy Palmer, who became his constant companion and partner on many trips to France, Belgium and Holland.
More recently, as age began to take its toll, Tom and Martin took turns to captain Tom's boat Loose Lady. Tom's last such trip was on 31 st December 2016 when he was 99½ years old! On Wednesday 4 th January Tom and Martin watched a programme on the Titanic together and the following day Tom was taken to hospital with pneumonia. After a ten day fight Tom "crossed the bar" on 15 January 2017.
He is greatly missed by Ivy, Tommy; Martin, Wendy, Eddy and Eleanor.
John Clandillon-Baker
Leave a Reply