Training Courses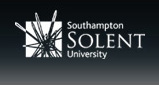 Scaled ship handling courses

Warsash Maritime Academy
The Secretariat
The month of March saw changes in the Secretariat's staff with Thursday the 20th being Richard Wiscombe's last day with the P.N.P.F. before staring his new job up in London. On Monday the 10th Loretta Eccleston joined the Secretariat as Richard's replacement. Loretta joins us from the Virgin Atlantic Pension Scheme where she was the Senior Administrative Officer.
Accounts 2007
The 2007 annual accounts are currently being audited and should be finalised by the Trustees at their May quarterly meeting. It is hoped that printed copies of these accounts will be sent out to pilots and pensioners by the end of June.
Member Nomination Forms
It has recently been reported in the pensions press that it is a common problem that nomination forms are not updated to take account of changes in a member's circumstances. This can delay the payment of lump sum death benefits. So now might be an opportune time for me to remind members to ensure that their nomination forms, aka "Expression of Wish" forms are up-to-date.
2007 Triennial Valuation
The 2007 triennial valuation is well and truly underway, with the first meeting to discuss the data in April. This valuation sees the Trustees setting the economic and mortality assumptions.
Expectation of life is now one of the most important assumptions in the valuation of pension liabilities. It will be crucial for the trustees to get it right as over recent years there has been evidence of a rapid increase in longevity in the U.K. population.
The Regulator recommends that good practice requires assumptions to be evidence based and there has been much talk in the press about the "cohort effect" (i.e. an effect related to the year of birth). Trustees beware, where valuations use mortality assumptions that appear to the Pensions Regulator to be weaker than the long cohort (i.e. assumes additional improvements in longevity until 2040) these will attract further scrutiny from his office.
Longevity and mortality assumptions have all made the job of the trustees increasingly difficult and should make for some interesting discussions around the table.
Budget 12 March 2008
The 2008/09 tax year will see significant changes to the way in which income tax and National Insurance (NI) is calculated. The upper limit for NI will jump from £34,840 to £40,040; the 10% income tax band will be abolished and the basic rate of income tax falls from 22% to 20%. Most employees will save on their combined tax and NI bill in the new tax year, but anyone earning less than £15,400 is going to pay more in tax and NI during 08/09. Tax credits may be available to offset the effect of this.
The biggest winners are those earning around the £35,000 mark, they will see a combined saving of about £375. Anyone earning more than £35,100 will pay more NI but this should be offset by savings in income tax.
Personal Allowances
The changes in personal allowances include:
| | | |
| --- | --- | --- |
| | 2008/09 | 2007/08 |
| Aged 65 or under | £5435 | £5225 |
| Aged 65 – 74 | £9030 | £7550 |
| Aged 75 or over | £9180 | £7690 |
| Married couples (age 75 and over) | £6625 | £6365 |
| Married couples (aged less than 75 and born before 06.04.35 | £6535 | £6285 |
| Married couples – minimum | £2540 | £2440 |
| Blind person's allowance | £1800 | £1730 |
| Inheritance Tax | £312,000 | |
The measures in the budget impacting on pensions include:
· Changes to the Lifetime and annual allowances
· Changes to authorised payments
· Easements to the trivial commutation rules.
Anti-Money Laundering Requirements
As if being a trustee was not complex enough, the Government is bringing in new anti-money laundering requirements that could well apply to trustees who are paid for acting in that role. As the requirements are at best opaque, clarification is being sought by legal firms, but it seems clear that unpaid trustees will not be affected.
News in Brief
1908 to 2008
2008 sees 100 years of the State Pension which all started with Lloyd George's 1908 Old Age Pensions Act. In 1901 life expectancy for men and women was 45 and 49 years respectively but a State Pension Age of 65 was still proposed, but eventually set at 70 to reduce costs. Many questions raised by the 1908 Act remain unchanged, however life expectancy has changed dramatically.
National Money Advice Service
In his final report on generic financial advice Otto Thoresen calls for a national money guidance service. This service would provide information on budgeting, saving, borrowing, protection, retirement planning, tax and welfare benefits and jargon busting, but would stop short of recommending specific products.
Gurkhas Protest
Hundreds of retired Gurkhas protested outside Parliament to demand pensions equality with British soldiers. At present Gurkhas who retire after 1997 receive a pension equivalent to the rest of the British Army. However those that retired prior to that date receive one-sixth of the amount received by a U.K. soldier, which they believe is discrimination.
Debbie Marten
Debbie@pnpf.co.uk
Retirements
November 2007 to January 2008
D. J. Chamberlain Tees
November
S. Gilbert S. E. Wales
December
C. I. Grant Whitehaven
May
A. Lindfield Liverpool
December
B. P. Littler Liverpool
December
J. A. Pauling Liverpool
December
D. I. Shennan Portsmouth
January
M. R. Talbot S. E. Wales
December
Leave a Reply