Training Courses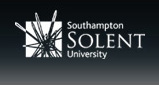 Scaled ship handling courses

Warsash Maritime Academy
The Secretariat
Trustees
There has been a change to the Deputy Chairman of the P.N.P.F. since my last article.  On 2 June 2011 the Association appointed Bill Bean, PLA Pensions Manager, Deputy Chairman of the P.N.P.F.  I have also heard, but not been advised in writing, that at the Association's AGM held on 5 July 2011 two new alternate trustees were appointed.  They are Andy Jones from Milford Haven and Caroline Marrison-Gill from Peel Ports.
Association alternate trustees do not always last long so watch this space.  One that did was Richard Pugh, Finance Director at Milford Haven, and I am very sorry to say that at the AGM mentioned above, he resigned as an alternate trustee as he will be retiring from Milford Haven later in the year.
Expression of Wish Forms
It has been a while since I mentioned Expression of Wish forms, but if your personal circumstances have changed you may wish to change the beneficiary on your Expression of Wish form.  If you do require a new form just contact the Secretariat and we will get one off to you.
2010 Valuation
The actuaries are currently carrying out the 2010 triennial valuation of the P.N.P.F. and it is hoped that once the legal proceedings finally finish that both the 2007 and the 2010 valuation can be finalised and signed off by the trustees and a recovery plan put in place.
Legal Proceedings
Members should be receiving a letter from the Chairman about the current position of the legal proceedings.  I can say that we now have an appeals hearing date which is the week commencing 14 November 2011.
Flat-rate Pensions
The government believe that their plans for reform for the state pension will make it fairer for the self-employed, women and low earners.  The reforms should reduce complexity and the need to rely on means-tested benefits.  A simpler state pension should lift millions out of poverty without hitting the taxpayer's pocket.  Recent research by the Pensions Policy Institute predicts nearly 7 million pensioners will be an average of £23 per week better off by 2034.
Retirement Planning
A recent report indicates that half of workers over 30 are failing to save adequately for retirement and a fifth are not saving anything.  There appears to be a disconnect between the desire to be secure in retirement and implementing an achievable financial plan.  The level of people failing to put enough money away for later life has been broadly unchanged over the last five years.
Research indicates the average income people wanted for a comfortable retirement was £24,300, but at current saving rates this is unattainable.  An additional £58 per month would be sufficient to provide most people with an adequate income.
Care-focused Annuities
The Dilnot report published on 4 July 2011 called for a change in legislation to allow pension payments to vary according to people's care needs.  The paper suggests a change from fixed annuities so that retirees can chose a smaller initial payment which could then be increased to pay for care when certain "pre-defined" needs arise.  This is an opportunity for Insurance companies to designed new products to fit a niche market.  One possible new product could be an 'immediate needs' type of annuity to cover the cost of care when it arises.
Find a Fisherman
Aviva has committed £500,000 to its Find a Fisherman campaign.  The company is trying to track down fishermen who are owed money from five poorly administered pension schemes before it closes the schemes for good in 12 months time.  The schemes were set up in the 1960s, but many members left during the cut back on fleets in the 1970s.  Aviva have found 5350 members but a further 6000 remain unfound.  Any surplus funds will be distributed among the identified scheme members.
DWP Bereavement Service
The Department of Work and Pensions has introduced a new streamline service that will allow bereaved relatives to check their eligibility for financial help with funeral costs and other benefits with just one phone call. Later in 2011 they hope to expand the service to cover several government agencies and departments so that notification of death need only be done once for tax affairs, passports and driving licences. The main number to call is:
0845-606-0265.
Debbie Marten :
Leave a Reply