Training Courses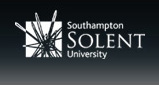 Scaled ship handling courses

Warsash Maritime Academy
The Secretariat
I am pleased to say that there have been no changes within the Secretariat,
Changes to Trustees
At the end of August Sandy Morrison, our longest serving trustee, resigned from the board and Bob Baker, Chief Harbour Master at Forth Ports, stepped up to fill the vacancy.  At their AGM the Association appointed two new Alternate Trustees, Val Milne – Group Pensions Manager at ABP and Tony Fitzpatrick, HR Manager at Peel Ports – Mersey (Liverpool)
Pension Increases
The Government has changed the statutory rate of pension increase from the Retail Price Index (RPI) to the Consumer Price Index (CPI), this does not affect our pensions in payment but may affect deferred pensions coming into payment on or after 1 January 2011.  Therefore from 1 January 2011 the pre 1997 service element of your pension will increase by the guaranteed amount of 3% and the post 1997 service element of your pension will be increased by 4.6% September's RPI.  P.N.P.F. pensioners and widows should be receiving a letter from Loretta confirming details.
Progress of Appeal
We now know that Tees is appealing the Judgment handed down on 28 June 2010 which has resulted in a number of cross appeals from some of the other representative parties.  When everything has been finalised we will be sending out a communication to all our members updating them on the current position.  The Court of Appeal should hear the appeals before the end of May 2011
State Pension Age
The Government plans to increase the state pension age to 66. The increase in the women's state pension age is due to be accelerated in 2016 so that it reaches 65 by November 2018.  Both the male and female pension age will then increase to 66 by April 2020, six years earlier than planned.  The Government estimates that this will affect about 5.1 million people.
Data Verification
In the first half of 2010 the Pensions Regulator (tPR) published a guidance on the need for pension schemes to maintain high-quality standards of data.  The data was broken down into two categories, Common Data (applicable to all schemes) and Conditional data (scheme specific).  We have recently carried out a data verification exercise and although we scored reasonably well on our common data it could be improved.  The exercise has revealed that some members' data is incomplete so in the new year we will be contacting those members and asking them to confirm the missing data in order that we may update our records.
New Restriction on Tax Relief
Following the Emergency Budget in June 2010 the Government issued a policy statement setting out details of its "high pension input" taxation proposals.  It is proposed that from April 2011 the Annual Allowance, currently £255,000, will be reduced to £50,000 and any excess benefit may give rise to a tax charge payable by the member. This applies to total pension contributions, ie from the employer and the employee, and to all pension arrangements to which an individual belongs.  In conjunction with these changes the Government is also proposing to reduce the Lifetime Allowance to £1.5m (currently £1.8m).  The change in the annual allowance will affect very high earners and earners with long service.
A factor of 16 will be used to measure the value of the defined benefit pension accrued over the year, so to give a simplified example where inflation is zero the Annual Allowance is exceeded if a member's accrued pension increases by more then £3,125 pa (£50,00016)
There are mitigating factors such as the ability to carry over surplus allowances for a period of 3 years and an adjustment for consumer price inflation.
For P.N.P.F. members an exercise will be carried out to see who may be affected by the April 2011 changes when the 2010 benefit statements are run in early 2011.  It is also proposed to amend the benefit statement to show the amount of the annual allowance used.
Spending Review
In the Chancellor's spending review it was announced that structural changes would be made to public service pensions and increased member contributions from 2012.
The pensions saving credit is to be frozen.
Funding of £1.5 billion is to be made available for victims of the Equitable Life fiasco.
Finally, I would like to take this opportunity to wish you all a very Merry Christmas and a healthy and Happy New Year.
Debbie Marten :  debbie@pnpf.co.uk
Leave a Reply